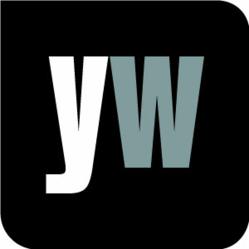 London, UK (PRWEB UK) 13 May 2013
The National Institute for Health and Care Excellence (NICE) has announced that the institute will play an even greater role in helping the NHS to adopt innovative technologies which have already demonstrated clear benefits to patients. NICE has been commissioned by NHS England to take over the work of the NHS Technology Adoption Centre (NTAC), which was established in 2007 to enable organisations to better understand and overcome barriers that prevent them from adopting new technologies.
Professor Gillian Leng, Deputy Chief Executive of NICE, commented, "Despite the often considerable potential of new technologies to improve patient health and increase NHS productivity, sometimes the benefits are not made available to patients quickly enough. The Government's Innovation Health and Wealth report in 2011 recommended the transfer of the NHS Technology Adoption Centre to NICE in an effort to improve uptake. We are pleased to take on this new responsibility. By establishing our Health Technologies Adoption Programme, we hope there will be a more seamless integration of NICE guidance and practical support and information at a local NHS level."
With this in mind, Yourwellness Magazine took a closer look at how new technologies have benefited healthcare in other countries, reporting on a new imaging technique now available at the Singapore General Hospital (SGH). Yourwellness Magazine noted that the 18F-Fluorocholine (FCH) PET/CT scan is able to more accurately spot prostate cancer, compared to the more commonly used tracer.
According to Yourwellness Magazine, "The scan uses a normal positron emission tomography (PET) scanner with a new PET tracer – FCH – to scan for cancer. A compound that detects areas suggesting the presence of cancer is injected into your vein, and then doctors scan your pelvis and whole body for signs of wellness damage. The fluorodeoxyglucose (FDG) tracer is currently used, but preliminary research overseas suggests that FCH is more effective, albeit with large-scale comparisons yet to be done."
To find out more, visit the gateway to living well at http://www.yourwellness.com.