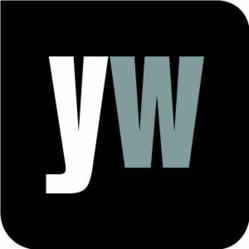 London, UK (PRWEB UK) 13 May 2013
The National Institutes of Health (NIH) has recently reported sleep affects both mental and physical health, as internal organs and processes are hard at work throughout the night. According to Dr. Merrill Mitler, a sleep expert and neuroscientist at NIH, "Sleep services all aspects of our body in one way or another: molecular, energy balance, as well as intellectual function, alertness and mood."
Mitler added, "The fact is, when we look at well-rested people, they're operating at a different level than people trying to get by on 1 or 2 hours less nightly sleep." The NIH reported on recent research which found that lack of sleep increases the risk for obesity, heart disease and infections. Mitler commented, "Ongoing research shows a lack of sleep can produce diabetic-like conditions in otherwise healthy people," as well as reducing the efficiency of vaccinations.
With this in mind, Yourwellness Magazine reported on a new study which found that a poor diet may be to blame for a lack of sleep, and the health concerns that come with it. Researchers at the University of Pennsylvania identified key nutrients that may play a vital role in helping humans to develop wellness through healthy sleep patterns, as well as food types which can have a detrimental effect on sleep. According to Yourwellness Magazine, the researchers found that a vitamin C deficiency can be one of the biggest culprits behind sleep deprivation, as well as dehydration and excess consumption of fatty foods.
Yourwellness Magazine also outlined the main health concerns that a lack of sleep can bring:

Reduced daily functionality and increased risk of accidents.
Low moods, increased stress levels and difficulty controlling emotions, leading to anxiety, depression, irritability and anger issues.
Reduced memory, learning and concentration abilities, due to long-term sleep deprivation.
Reduced immune system, leading to increased susceptibility to illness.
To find out more, visit the gateway to living well at http://www.yourwellness.com.