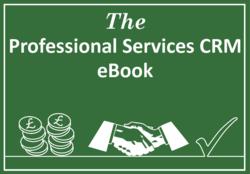 Metis CRM is a high class product in the mid-market with a focus on client acquisition, cross-selling and client satisfaction.
Sundridge, Kent (PRWEB UK) 10 May 2013
Metis CRM, a Client Relationship Management system for professional service firms, is designed to enable firms to work in the manner that suits them. Acquire new clients, maximise cross selling opportunities and build lasting client satisfaction with this advanced CRM solution.
Today, Metis CRM's developers, independent CRM consultants Collier Pickard, announced the launch of a new website designed to showcase how CRM for Professional Services firms should work.
With the functionality found in Metis CRM, fee earners can develop a greater understanding of their clients, building a 360 degree view of the relationship whilst being able to access key information at any time from any location with advanced and secure mobile access.
Business Development and Marketing executives can track relationships with prospects and clients, send targeted communications, monitor social activity and assess campaign ROI all from within Metis CRM. It even integrates with email marketing tools to enhance marketing messages.
And Personal Assistants can utilise seamless integration with word processing, time and billing, email, data quality and document management systems to help focus efforts where they're needed - not on repetitive tasks.
The system is built upon the robust platform offered by SalesLogix, a comprehensive CRM solution used by companies across the globe.
"Metis CRM has long been an important part of our portfolio and our professional services users are key clients. Metis CRM is a high class product in the mid-market with a focus on client acquisition, cross-selling and client satisfaction". - Collier Pickard Marketing Director, Alan Joenn
With an existing user base of leading UK law firms, Metis CRM is supported by an active user group who help shape and structure the future of this highly customisable and adaptive client relationship management solution. Additionally, Collier Pickard has brought its years of experience in the world of CRM to bear in the form of The Professional Services CRM eBook, an introductory eBook intended to help professional services organisations understand the benefits of implementing CRM.
Metis CRM is designed to work the way professional services organisations work. Client Relationship Management for law firms, accountants, consultancies and other professional services organisations.