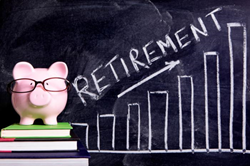 As QROPS are designed for those living abroad and to increase retirement income, it is hardly surprising that so many expats are turning to QROPS
London, UK (PRWEB UK) 9 May 2013
According to Expatforum.com, only 30% of retired British expats believe their pension income is enough to sustain their desired lifestyle.
A further 52% expect that they will have to cut their spending significantly once they reach retirement age. Despite expats concerns over their pension income 47% believe that their income would go further outside the UK.
In part due to this concern, Pryce Warner International Group have noted a strong upsurge in the amount of British expats either approaching or in retirement age, starting a QROPS overseas pension.
David Retikin, Director of Operations at Pryce Warner International Group, commented: "QROPS are a fantastic pension vehicle for expats to increase their level of retirement income and decrease their dependency on work based pension schemes. QROPS also offer greater portability and currency flexibility, making them ideal for those living outside the UK. Expats are concerned about their retirement income but not about living abroad, with only 18% of expats believing their financial situation would be better in the UK. As QROPS are designed for those living abroad and to increase retirement income, it is hardly surprising that so many expats are turning to QROPS."
Many expats are also concerned over the effects that exchange rates have on their pension. QROPS are currency diversified and can be set up to pay income in the currency of the individual's choice. This has further fuelled their growing popularity with expats.