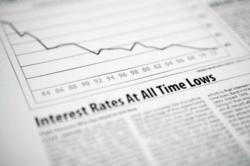 holding savings in high street banks a risky prospect
London, UK (PRWEB UK) 10 May 2013
Pryce Warner International Group – According to the Telegraph, the Alliance & Leicester International bank is soon to close, following on from earlier closures this year of the AIB International and Clydesdale International.
Following on from the bailout deal in Cyprus that lead to savers losing large portions of their life savings, this comes as a worrying trend for expat savers.
Savings in all bank accounts are only insured for £85 000 (€100 000), which means it is highly unwise to leave sums of money larger than that in those accounts.
Guaranteed deposit rate accounts can offer much higher interest rates than savings accounts and as they are not based around high street bank branches, have much less risk of being closed or falling victim to a bailout deal.
David Retikin, Director of Operations at Pryce Warner International Group, commented: "We are seeing a worrying trend that offshore branches of banks are closing, while other banks are being forced to take savers money to fund bailout deals. This makes the prospect of holding savings in high street banks a risky prospect, and would be a good time for expats in particular to look at what other options are available to them. Larger sums of money always benefit more from portfolio investment or guaranteed deposit rates, as these offer much better returns than savings accounts and are often less risky due to currency and asset diversification."