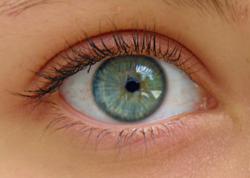 One in seven Australians over the age of 50 show some some evidence of Macular Degeneration
(PRWEB) May 19, 2013
Next week is Macular Degeneration Awareness Week and Webcontacts are joining the movement to save Australia from going blind. This week aims to achieve one sole purpose – that all Australians over 50 years of age will have their macula checked immediately. The most disturbing thing is that many people don't know what Macular Degeneration actually is – yet it is the leading cause of blindness and vision loss in Australia.
The macula is the central part of the retina and is responsible for the ability to drive, see colours clearly, read and recognise faces. Macular degeneration causes damage to the macula, resulting in central vision loss. One in seven Australians over the age of 50 (1 million people) show some evidence of macular degeneration and this will rise 70%, to 1.7 million, by 2030 in the absence of prevention and treatment measures.
The Macular Disease Foundation Australia is the national charity committed to reducing the incidence and impact of macular disease in Australia and Webcontacts are deeply committed to furthering their cause. The most important thing is to raise awareness in the community since prevention is the best way to fight the spread of this debilitating disease.
Webcontacts is reminding people over 50 years of age to have their eyes tested and macula checked in the lead up to Macular Degeneration Awareness Week. Macular degeneration is a devastating disease that blinds the recipient removing the freedom that eyesight provides.
An online distributor of contact lenses and other optical products, Webcontacts specialise in eye care. According to the Webcontacts team the best way to fight this disease is through prevention. The simple step of taking an eye test and macula check could save your sight and prevent the onset of this debilitating disease. Early detection is the key, which is why Webcontacts is standing strongly behind Macular Degeneration Prevention week.
Education is also crucial to prevention. Once the eyes are tested and the macula checked, it is important to monitor any changes in vision and contact your optometrist should any sudden changes occur. Other interesting research from the Macular Disease Foundation Australia suggests that diet and lifestyle can reduce the risk and progression of macular degeneration. Quitting smoking, and increasing intake of dark green, leafy vegetables, fresh fruit and fish are all positive means to reduce the chances of macular degeneration.
Australians should also be aware of the symptoms of macular degeneration which can include one or more of the following:

Difficulty with reading or any other activity with fine vision
Distortion where straight lines appear wavy or bent
Distinguishing faces becomes a problem
Dark patches or empty spaces appear in the centre of your vision
Webcontacts see it as a simple equation. Macular Degeneration is the number one cause of blindness in Australia. The number one method for prevention is have an eye test and macular test. So go and get a test today. Make an appointment to visit your optometrist today, contact the Macular Disease Foundation Australia on 1800 111 709, visit http://www.mdfoundation.com.au for a free information kit or contact Webcontacts at http://www.webcontacts.com.au for more information.