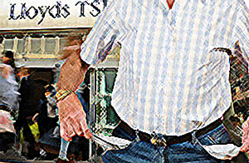 Canny Brits are opting to clear debt rather than save in the current climate.
London (PRWEB UK) 8 May 2013
Brits finding it hard to save for a rainy day at the moment should not feel alone, this according to a May 7th report in the Daily Telegraph based on recent findings from LloydsTSB.
The UK broadsheet reports that nearly a third of people will not be able to save or will be forced to cut back on their savings in the coming months, citing the increasing cost of living and stagnant wage growth as key reasons preventing people from putting cash aside.
According to LloydsTSB about 30% of savers plan to reduce or stop completely from saving money in the next 12 months while 4 out of 10 consumers have no money left after they have paid their bills and debts at the end of the month. Perhaps wisely, 84% of consumers surveyed said they would rather prioritise paying off debts and bills rather than save.
Asked why they were cutting back on savings, two-fifths cited low saving accounts interest rates making saving unattractive.
The introduction of a Government scheme last August called "Funding for Lending" has given UK lenders access to cheap finance but it has also reduced banks dependency savers deposits.
A compareandsave.com spokesperson commented:
"It easy to understand why canny Brits are opting to clear debt rather than save in the current climate; analysis we've done at compareandsave.com has shown that since last August the number of easy access savings accounts with introductory offers has dropped by 50%.
Obviously though there are 2 sides to the coin though for some people it could be a good time to access credit relatively cheaply – people comparing UK credit card products at the moment will most probably be pleasantly surprised when they see that we currently have the longest ever 0% balance transfer in the UK at 26 months"
____________________
compareandsave.com is one of the UK's leading personal finance comparison websites. Based in Colchester, Essex, compareandsave.com has been helping UK consumers get a better deal on credit cards, savings accounts, personal loans and more for over five years.