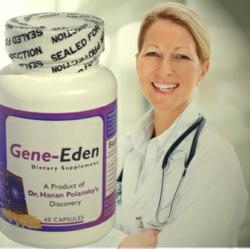 I feel that the college-aged people should really take some time to drop by, read through some of the materials, check out the videos, like the page, and share with their friends. – Mike Evans, polyDNA
Rochester, NY (PRWEB) May 09, 2013
In a new study published this year, "…medical students were asked to estimate what percentage of cervical cancers is due to HPV. Less than half of all males and females in (the) survey populations answered correctly." (1) This lack of knowledge is even more pronounced among non-medical college students.
Another study of college-aged women said, "Although women saw HPV infection as serious, many did not perceive themselves to be at risk of acquiring HPV." (2)
Because of this lack of knowledge, the Center for the Biology of Chronic Disease (CBCD) established a "HPV: News from Science" community on Facebook. The community was created on April 26, 2013.
This community specializes in translating recent studies published in reputable scientific and medical journals into easy to understand reports.
polyDNA recommends that those who suffer from an HPV infection join this new Facebook community. Those who are curious about HPV signs and symptoms, and who may need accurate, up-to-date HPV information should also join.
An example of the type of information currently found on the herpes community includes reports such as, "Study: HPV Genital Warts is Most Common Sexually Transmitted Infection in U.S. Military". Another example is how "Study: Smokers Have Increased HPV Risks".
"This new Facebook community from the CBCD is an excellent source of scientific information on HPV, and I feel that the college-aged people should really take some time to drop by, read through some of the materials, check out the videos, like the page, and share with their friends." – Mike Evans, polyDNA
The Facebook "HPV: News from Science" community provides factual, scientific information on HPV and various remedies, treatments, and prevention strategies. One example of an HPV remedy recommended by polyDNA is Gene-Eden-VIR, a natural remedy against the latent HPV virus.
View and 'like' the Facebook Community Here:
https://www.facebook.com/Hpv.CBCD?fref=ts
In a post marketing clinical study, Gene-Eden-VIR was shown to be safe and effective against latent HPV. Over 70% of Gene-Eden-VIR users reported a reduction in herpes symptoms. (3)
Gene-Eden-VIR is highly effective against latent HPV, each ingredient was chosen through a scientific approach. Scientists scanned thousands of scientific and medical papers published in various medical and scientific journals around the world to identify the safest, most effective natural ingredients that target the latent form of HPV. (4)
References:
(1) http://www.ncbi.nlm.nih.gov/pmc/articles/PMC3614879/
(2) http://www.ncbi.nlm.nih.gov/pubmed/22857138
(3) http://www.cbcd.net/Gene-Eden-VIR-Clinical-Study.php
(4) http://www.gene-eden-kill-virus.com/studies.php
###
polyDNA is a biotechnology company that develops dietary supplements using the unique scientific method developed by Dr. Hanan Polansky, which is based on Computer Intuition.
In addition to his unique scientific method, Dr. Polansky published the highly acclaimed scientific discovery, called Microcompetition with Foreign DNA. The discovery explains how foreign DNA fragments, and specifically, DNA of latent viruses, cause most major diseases.
polyDNA developed Gene-Eden-VIR , an antiviral natural remedy that helps the immune system kill latent viruses.