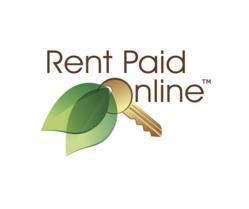 Residents and Property Managers will not only enjoy the ease of doing business using our mobile and web based services but may also be the winner of one of our Kick-Off drawings
(PRWEB) May 28, 2013
RentPaidOnline (RPO) is an innovative new property management payment platform that provides the industry with state of the art ways to make and receive payments online and through numerous mobile options. The RPO on-line web site, which is available through mobile applications provides property managers and renters the ability to conduct business anywhere they have internet access. "Forgetting to mail the rent payment is a distant memory with RPO," states Steven Foster, Chief Business Development Officer ~ EVP RentPaidOnline™ A service of EFX Financial Services.
Kick-Off Promotion Details:
Beginning June 2013 all RPO customers will have the opportunity to win prizes and trips. Monthly drawings will be conducted through the end of the year. "Residents and Property Managers will not only enjoy the ease of doing business using our mobile and web based services, but may also be the winner of one of our Kick-Off drawings," says Steven J. Foster ~ Chief Business Development Officer ~ EVP RentPaidOnline™ A service of EFX Financial Services

A $300.00 gift card will be awarded to the winner of a monthly drawing for renters. Renters will receive one entry (chance) for each month they have utilized RPO for their payment.
Each month the RPO participating property manager with the highest adoption rate will be awarded a $300.00 gift card. RPO will recognize each monthly PM winner by providing an event (food and drinks) at their property. This interaction will give RPO the opportunity to identify best practices used by our most successful managers. Foster advises "Our processes will continue to improve and evolve using these forums to mine better ideas".
December 20, Grand Prizes will be awarded to the property manager with the overall highest adoption rate and a winner drawn from the entire pool or renters. The Grand Prize will be a Cruise for 2 to the Bahamas.
Kick-Off Promotion specifics will be available at RentPaidOnline web site in June.
About RentPaidOnline™
RentPaidOnline's technology includes a real time web-based and mobile platform for electronic check, credit cards, and cash payments for the property management industry. EFX Financial Services Inc. was founded in 2006 and processes hundreds of millions of dollars in transaction volume annually throughout the United States and Canada. The key advantages of the RentPaidOnline service are our multiple, innovative, one of a kind payment channels and our "think outside the box" mentality to ensure our clients are always heard first and foremost. RentpaidOnline is introducing many first of its kind technology's such as Jumio's Netswipe™ technology for a truly mobile solution, and our marketing engine to ensure our clients obtain and maintain the adoption they desire. EFX Financial Services corporate office is located in Clearwater, FL. EFX Financial Services also has additional offices in Jacksonville, FL., Atlanta, GA., Dallas, TX., and Philadelphia, PA.
For more information about RentPaidOnline contact us at 855.PMY.RENT(769-7368) or email us at sales(at)rentpaidonline(dot)com Renters and Property managers are invited to catch up on all things RentPaidOnline via our Renters Room, Pro's Corner, Twitter, and Facebook
** Netswipe™ is a registered Trademark of Jumio Inc.