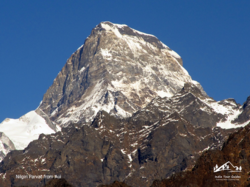 "Online networking can make a big difference to your survival in the business world" Ciaran Connolly, Co-Founder of
London, UK (PRWEB) May 10, 2013
From a software developer to a tour guide, Subrata shares his knowledge of India and plans some amazing holidays. ProfileTree talks to him about changing careers and travel in India.
About the advantages and disadvantages of working from home, Subrata said that he loves controlling his work load and timings and eliminating unnecessary pressure.
When it comes to internet and social media, Subrata said, "In today's world, if you have something which involves a global market, it must be well-supported by the application of internet! Without the help of internet I could not have built up the satisfied client base in different countries I have now."
Ciaran Connolly, Co-Founder of Profile Tree advises anyone considering a small business to always keep updated with social media and free online postings. "Online networking can make a big difference to your survival in the business world."
If you have been offering a skill or service -and would like to share some advice with others - or share where you have had success and things that did not go so well - just email the team at ProfileTree today. Send your details to hello(at)profiletree(dot)com and you will be contacted shortly. ProfileTree is an online free advertising website which shares profiles along with tips and advice for its users.
Profile Tree's main goal is to help small business owners reach new customers every day with the most innovative online marketing tips and techniques.
About ProfileTree: ProfileTree is a free listing service where self employed and small business owner can create an online marketing profile. From Pencil or Portrait Artist to Self Employed Service Providers - anyone can create a skills profile on ProfileTree for free.