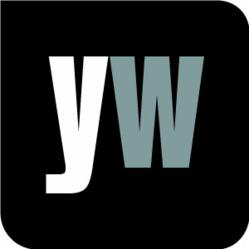 London, UK (PRWEB UK) 14 May 2013
Last week oversaw the successful reduction of breast cancer incidence by 38 percent in women at increased risk of developing cancer.
Commonly given to women who have oestrogen receptor positive types, Tamoxifen has proven to be highly effective in reducing the death rate of this debilitating illness.
The oestrogen receptor is the part of the breast cancer cell that oestrogen causes the cell to multiply, similar to how your skin renews itself. As such, Tamoxifen is known as a selective oestrogen receptor modulator or SERM, for short.
According to Yourwellness, the study was carried out on 12,894 women who had already completed their Tamoxifen treatment, who were then randomly assigned to continue with the SERM for another five years or to stop at five years as normal. The latter became a control group to compare the effects.
According to Cancer Research UK, the result was that there was an incredible drop of 42 percent in cancer incidence; furthermore, it was found that the drugs had also reduced a risk of bone fractures – a positive side-effect overall, apart from the risk of blood clots such as deep vein thrombosis.
Hazel Nunn, Cancer Research UK's head of health information, said: "These results provide some of the clearest evidence to date of the ability of these drugs to prevent breast cancer. The study also offers clarity on the frequency of side effects that can be expected from these drugs. Breast cancer is the most common cancer in the UK, and research like this has the potential to reduce the number of women diagnosed with the disease in the future.
"We look forward to the final guidance from NICE and hope this marks the time when women have more options to reduce their risk of breast cancer. These drugs have a range of side effects though, so they will not be suitable for all women. We urge them to discuss their options with their doctors."
Whilst research continues, the drug has proven to be an absolute relief to sufferers of breast cancer. For those suffering from the illness, the fight for life has never been more important – with results being what they are, it can only suggest optimistic horizons ahead.