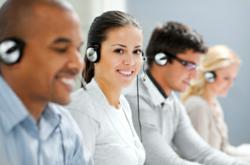 Atlanta, GA (PRWEB) May 09, 2013
AQuickDelivery, a recognized leader in same-day delivery, messenger and transportation services, announces same-day call by noon delivery service. This is in an effort to inform clients of its' value-added courier options, meet client service demand, and increase sales growth. QuickDelivery is a courier company that pursues to be the best choice in courier and same-day solutions nationwide.
AQuickDelivery's same-day call by noon delivery service is a service option that consist of a client placing their order before noon and delivery by 5:30pm. Most businesses and law firms require their packages to be delivered prior to 5:00pm. The service type is primarily utilized for customers that have an extensive window time for delivery, including past regular business hours. The courier must have until 5:30pm to deliver the package in order for a customer to select this service.
The same-day call by noon delivery service can be ordered online and also requested via phone. For online orders, customers are recommended to place any specific instructions to perform the order, such as is okay to slide under the door or leave with the security desk.
The courier strives to meet the various service demands of their one-time customers and account holders. This is one service among the superior courier service options AQuickDelivery offers its' customers. From 2.5 hour service to one-hour service, the same-day courier is as best as they come. The Atlanta courier creates efficient services that result in an optimal customer experience and greater savings for their customers.
AQuickDelivery is a premier same-day courier offering transportation and distribution services throughout Georgia. From small packages to palletized freight, AQuickDelivery delivers fast. As a leader in the courier industry, their goal is to perform optimal courier logistic solutions and superior customer service every time. The courier provides same-day delivery successfully for over 1,500 clients, including Fortune 500 companies throughout the US.