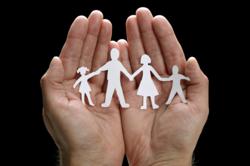 The importance of every adult having a Will in place cannot be underestimated
(PRWEB UK) 10 May 2013
According to a Standard Life Survey conducted in 2012, an incredible 61% of the UK's adults do not currently have a Will drawn up. Of those who do have a Will, only 43% have reviewed it in the last three years, meaning that many of the wishes outlined in their earlier Wills could now be outdated. The purpose of 'Make a Will Week' is to solve this problem: encouraging the UK's adult population to either create or update their Wills, and in doing so raise money for some excellent causes.
Launched by the Law Society in 1991, 'Make a Will Week' demands that lawyers from across the country dedicate their time and expertise to important causes – both charitable and personal. By waiving their Will fees in return for a donation to their chosen charity, each legal firm will be encouraging more people to create a Will and safeguard their property, while ensuring the continued good work of a number of fantastic charities.
Gavin Perrett, of Liddle Perrett Legal, explains why it is so crucial to have a Will in place: "The importance of every adult having a Will in place cannot be underestimated. And by that I mean an up to date Will. If you've moved house, got married, had children, or made any changes to your life situation, it may affect what was previously recorded. Many people we speak to are unaware of the way intestate laws will divide up their assets, and who it will benefit after their death. It is vital that everybody has a written record of what they want to happen not just to their estate but that adequate care is in place for those left behind, especially children or a vulnerable or elderly spouse or partner."
"The most popular reason for not getting a will drawn up is that people just haven't got round to it yet," says Gavin. "However, during make a Will week in May, it is hoped more people will be motivated to get their assets in order."
To get involved in 'Make a Will Week' May 2013 contact Gavin Perrett of Liddle Perrett Legal on 0845 894 8441 or visit http://www.liddleperrettlegal.com.