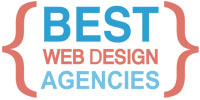 Crea7ive Web Design Named Third Best 3D Web Design Company by bestwebdesignagencies.com for May 2013
(PRWEB) May 08, 2013
The independent authority on web design and development, bestwebdesignagencies.com, has released their list of the ten best 3D web design companies citing Crea7ive Web Design as the third best 3D web design company for May 2013. Each month the independent research team at bestwebdesignagencies.com performs meticulous evaluations of top web design companies in order to create the rankings released at the start of each month. The rankings are broken down into various areas of service, leading to the release of the ten best 3D website design companies.
Crea7ive Web Design produces state-of-the-art 3D website designs and branding initiatives aimed at helping businesses interact with their clients through the latest forms of media. They also produce web development, search engine optimization, and graphic design services to help businesses expand their horizons and promote their offerings more effectively. With over 10 years of experience in marketing, advertising, and design, Crea7ive continues to offer new solutions to their clients to help them better leverage their online presence.
bestwebdesignagencies.com performs meticulous evaluations of the top performing website design companies offering 3D design services. During this process a set of evaluation criteria is used in order to identify the strengths, weaknesses, and competitive advantages of 3D web design companies. The five areas of evaluation include project analysis, animation, rendering, design quality, and implementation. The independent research team also delves into aspects including the future growth expectations of each agency, their portfolio of work, and how long the company has been in business.
Client references are contacted in order to obtain the unique opinions and perspectives of those which have used the 3D website design services of the evaluated companies. Client references also connect with bestwebdesignagencies.com directly through the website in order to voice their opinions on the services they have used. Clients are asked various general and specific questions about the services provided to them in order to gauge their level of satisfaction and the vendor's ability to provide a quality service.
Crea7ive Web Design was selected as the third best 3D web design company due to their performance in the independent evaluation of their service for providing 3D graphics and rendering integrated into their website designs. Their client references often spoke of their fast response times and their overall satisfaction with the service alongside their ability to meet the set expectations. Those looking for a 3D web design service with experience and strong client satisfaction should consider Crea7ive Web Design.
ABOUT bestwebdesignagencies.com
bestwebdesignagencies.com is an independent research firm with a dedication to providing a list of the best 3D web design companies in the industry. Through meticulous research and evaluation, bestwebdesignagencies.com has provided customers of website design services with a great resource for finding a top performing 3D web design agency.
To view the rankings of the best 3D web design companies visit:
http://www.bestwebdesignagencies.com/rankings-of-best-3d-web-design-companies
For more information about Crea7ive Web Design visit: