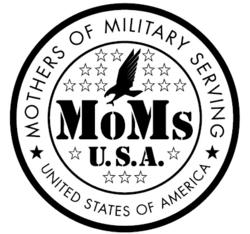 It's time to honor those that have given so much to us.
Houston, Tx (PRWEB) May 13, 2013
"Our Nations Wounded Warriors deserve a heroes welcome," according to Gale Muskiet of MoMs USA and on "May 17th at George Bush Intercontinental we will give them a big Texas welcome."
MoMs USA a local non-profit that is dedicated to the support of our military is sponsoring this event. The public is invited to come out and join other Texans in greeting over 300 of the USA's wounded heroes as they arrive in Houston.
MoMs USA hosts events like this at airports when soldiers arrive home and all year long is focused on shipping care packages to US soldiers stationed on foreign soil.
The event on Friday May 17th will start at 9:00am with soldiers arriving and they will then be escorted through the airport that will be lined with people cheering them on to awaiting buses to take them for an annual fishing event hosted by the Warrior's Weekend Organization at Port O'Connor, Texas. The band SOUTHERN FREEDOM comprised of active duty soldiers will be on hand to provide musical entertainment.
This event is open to the public and will take place in the Terminal C baggage claim area.