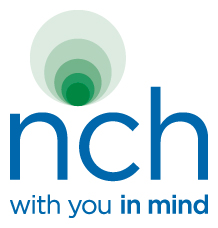 Hypnotherapy can aid someone stop smoking through helping remove their triggers and changing their behaviour as well as re aligning their 'need' for nicotine
(PRWEB UK) 9 May 2013
According to figures from the London School of Economics, smokers cost UK employers a staggering £2.1 billion every year. Figures show that every year an individual smoker costs around £3,000 due to sick days and time lost away from their desk smoking that is believed to add up to around 100 hours.
Whilst the National Health Service is doing its upmost to cut the amount of smokers, some find that complementary approaches may be more useful. Hypnotherapy can help smokers change their feelings towards cigarettes as well as breaking the habit.
The National Council for Hypnotherapy is an established hypnotherapy directory supplying information about qualified hypnotherapists based throughout the United Kingdom. The site helps potential clients find the best way to contact a hypnotherapist specialising in a certain topic including anxiety, weight problems and changing of habits – like smoking. To date, the members of the National Council have helped hundreds of thousands of clients quit smoking throughout the British Isles. A spokesperson from the organisation added, 'Hypnotherapy can aid someone stop smoking through helping remove their triggers and changing their behaviour as well as re aligning their 'need' for nicotine. As a result the smoker quits and does not feel any desire to smoke in the future.'
The National Council for Hypnotherapy continues to follow smoking related news and highlight the benefits of hypnotherapy.
NCH represents over 1800 hypnotherapy professionals within the UK and is committed to ensuring the highest possible professional standards amongst our members. Those looking for help with smoking, weight, anxiety, panic attacks, habits and phobias may be helped by local NCH accredited therapists, look for the NCH seal of approval on their websites. As one of the largest registers of independent Hypnotherapists, the National Council for Hypnotherapy (NCH) is actively involved with the Complementary and Natural Healthcare Council (CNHC) and strives to develop standards for the benefit of the profession, now and into the future.