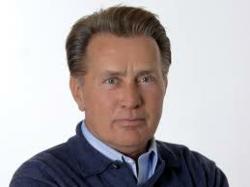 Alternative therapies are proving to be a valuable asset for Western doctors.
Hollywood, CA (PRWEB) May 08, 2013
The producers of Impact with Martin Sheen are pleased to announce a July debut for a new report on how alternative therapies are playing a larger role in Western medicine.
Impact Martin Sheen is an independently produced television series airing in markets around the country on public television. The program is hosted by the legendary Martin Sheen, who is marking the start of his second half-century in American entertainment in 2013. Mr. Sheen has developed a reputation as one of Hollywood's most respected actors during a career that includes more than 60 film appearances.
Martin Sheen Impact is talking to healthcare professionals about how doctors are taking new approaches when it comes to treating their patients. Many physicians are now coming to a greater appreciation of the role that alternative therapy can take in treatment regimens for patients. While doctors are not abandoning the power of medical science, alternative therapy can help patients deal with chronic conditions and even help them during demanding drug therapies.
In this new report from Martin Sheen PBS, audiences will see how yoga, nutritional therapy, and medication are helping patients with a variety of conditions.
The producers of Impact Martin Sheen will distribute the new report in July. Check local listings for air times on public television and PBS affiliates in individual markets. For more information the producers can be contacted via the official website for the show at impactptv.com.