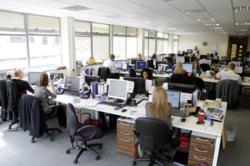 The new scheme replaces the Quality Mark, which the REC managed on behalf of the Department for Education from its inception in 2002 to its conclusion last month.
(PRWEB UK) 9 May 2013
The Recruitment and Employment Confederation (REC) is launching a standard for education recruitment called REC Audited Education.
When the DfE announced that the Safeguarding children quality mark was going to be abolished there was outrage from schools and agencies, with concerns over standards slipping. At the time, Michaela Powell, Managing Director of supply teaching agency Aspire People said: "The Quality Mark is recognised as an important badge of best practice by LEAs, schools, parents and candidates. It is the only legitimate way of auditing the industry, has raised the standards of supply teachers and ensured that recruitment agencies are carrying out the necessary safeguarding and vetting checks properly. Further to this agencies will no longer be accountable."
REC Audited Education is designed to be an assurance for education professionals, schools and colleges. DfE quality mark was only designed to audit supply teachers from recruitment agencies. REC's audit will actually cover supply teaching and supply non-teaching staff in schools.
REC chief executive Kevin Green said: "When a school turns to a recruitment agency to help them find staff to work with children and young people, they have to be confident that all the appropriate checks have taken place. The aim of our scheme is to give headteachers peace of mind that they are working with an accredited supplier who adheres to the very highest standards."
General Secretary of the Association of School and College Leaders (ASCL), Brian Lightman, added: "Schools and colleges take the quality of support staff very seriously and it is important that they can rest assured that they are making safe recruitment decisions in sourcing supply staff. That is why the Association of School and College Leaders support the REC's work on compliance in this area."
Vice Principal of John Henry Newman Roman Catholic College, Shaun Wilson, adds to this: "It is essential for schools to have confidence in the recruitment agencies they use. The work of the REC lets them know that the essential checks regarding identity, safeguarding and right to work have been thoroughly done and allows senior staff to focus their time and efforts in a more effective manner."
REC Audited Education isn't just an assurance for schools and colleges. With added focus on customer service and training it's as much a quality assurance for those working for the supply teaching agencies. General Secretary of Voice, the union for educational professionals, Deborah Lawson said: "Supply teachers need to know that the agency they are using is serious about compliance. We welcome the work of the REC in raising standards in the sector."
The REC is also updating its existing audit scheme to help recruiters in all sectors demonstrate their professional and high standards to clients. The process now includes an online diagnostic tool, as well as face-to-face meetings with the auditor for staff throughout the business. To achieve REC Audited or REC Audited Education status, agencies must prove they are both fully compliant and operate best practice in areas such as customer service, staff training and development and diversity.
Cherie-Anne Baxter, Marketing Manager at education recruitment agency Aspire People said: "We are pleased about the new areas of focus on customer service and supply teacher training and development. For Aspire People this is great, it's an area we concentrate on heavily, not only to differentiate ourselves from competitors but to enable our teaching staff to feel part of a team and ahead of the game. It will actually be good to be recognised for this commitment.
Daniel Dawkins, Manager of Operations & HR said: "We support the REC in this new scheme and are dedicated to ensuring that standards are maintained. We are committed to schools being able to select agencies that have been properly and thoroughly audited to the highest of standards. Yes safeguarding children is at the top of our priority but so too is ensuring that our teaching, office and technical support staff receive good customer service and support."
The new scheme replaces the Quality Mark, which the REC managed on behalf of the Department for Education from its inception in 2002 to its conclusion last month.