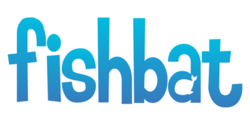 LinkedIn is a great way to strengthen professional connections and stay aware of what your competition is doing.
Bohemia, NY (PRWEB) May 09, 2013
On May 9, social media agency fishbat congratulates LinkedIn on celebrating its 10th birthday and releases a list of the top 5 ways to use the network for business.
According to an article on Mashable, Reed Hoffman launched LinkedIn 10 years ago in 2003 from his home. He asked hundreds of his friends and colleagues to join, requesting they do the same. At the end of Hoffman's first month, the article says LinkedIn had a modest 4,500 members in its network, averaging about 20 new members per day.
Hoffman says, "Ten years later, we're honored and humbled that so many of you have made LinkedIn a part of your daily professional lives."
So how can your business benefit from LinkedIn's services? Scott Darrohn, COO of social media agency fishbat, says, "LinkedIn is a great way to strengthen professional connections and stay aware of what your competition is doing."
He says these are the top 5 ways to utilize your LinkedIn account:
1. Post status updates on a regular basis. Talking about what you're working on and who you're working for shows potential clients that you're generating business and that you are an active company. They will feel inclined to offer their patronage if they see that you're fully operational.
2. Make sure that you are active in group discussions on the site. Join groups related to your business and participate in discussions for good exposure. This will help establish yourself as an expert in your field, which will earn you respect from potential clients. But don't be a spammer. Make sure what you have to say is new and innovative.
3. Send messages and invitations to people in your network. They will immediately check out your profile and see how active and knowledgeable you are, and just might connect with you to offer you new business.
4. Answer questions. Log in, click "More" and select "Answers." You can search for answers on your topic by using the search feature. Click "Open Answers" to see if you can offer an answer to someone else's question. This establishes credibility and develops trust. In business, trust is the most important thing to have between you and your client.
5. Try LinkedIn advertising. Paid advertising on LinkedIn is still relatively inexpensive. The network even sends out special offers for a free month of paid advertising. Try it out, see if you like it. It's an inexpensive way to get your brand out there for people to see.
fishbat, Inc. is an award-winning, full-service online marketing firm and social media agency. We're branding experts dedicated to making your business a part of conversations that are already happening. Through social media management, search engine optimization (SEO), web design, and cutting-edge public relations strategies, we can raise awareness of your brand, strengthen your corporate image, and place your business in front of your ideal audience.
#####