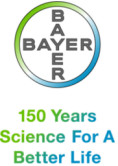 "Bayer designed the Plant Health Academy to allow GCSAA members to study plant health and then see it put into practice, learning valuable strategies that they can use on their own courses," said Jose Milan, head of Bayer's Turf and Ornamentals business.
Research Triangle Park, NC (PRWEB) May 08, 2013
Environmental Science, a division of Bayer CropScience LP, today announced that it is accepting applications from GCSAA Class A and superintendent members through June 5 for the inaugural Healthy Turf, Healthy Tomorrow Plant Health Academy. The Academy is the first of four Healthy Turf, Healthy Tomorrow educational opportunities available to superintendents since Bayer launched the program in collaboration with the GCSAA's Environmental Institute for Golf (EIFG) earlier this year.
The Academy's two-part immersive plant health curriculum will involve in-the-field training at the Bayer Training and Development Center in Clayton, N.C. (September 25-27), and classroom training at GCSAA headquarters in Lawrence, Kan. (March 3-5, 2014). Twelve GCSAA members will be selected based on merit to participate in the Academy, with travel, accommodations and meals paid for by the Healthy Turf, Healthy Tomorrow program.
"Bayer designed the Plant Health Academy to allow GCSAA members to study plant health and then see it put into practice, learning valuable strategies that they can use on their own courses," said Jose Milan, head of Bayer's Turf and Ornamentals business. "We are committed to providing superintendents with the knowledge and tools to integrate and promote plant health practices in a real-world setting."
Attendees will receive instruction on a wide range of topics related to plant health, including how to measure plant health and its benefits, available treatments and preventive products, and issues such as nutrient, water and pest management.
Candidates can apply through June 5 by visiting the Plant Health Academy web page at http://www.backedbybayer.com/plant-health-academy. To be considered, superintendents must complete the application and respond to two short-answer essay questions, which will be evaluated by a selection committee of GCSAA and Bayer representatives. The program is open to GCSAA (class A or SM) members who are also enrolled in the Bayer Accolades® program and are currently employed as a golf course superintendent within the United States.
"The Bayer Plant Health Academy is an excellent opportunity for our members to learn some best practices in plant health management, obtaining knowledge that will keep their courses thriving for a long time," said Rhett Evans, Chief Executive Officer of the GCSAA and its philanthropic organization, the Environmental Institute for Golf. "We appreciate Bayer's continued commitment to the EIFG, GCSAA and the education of our member superintendents."
Healthy Turf, Healthy Tomorrow is a multi-faceted program aimed at advancing plant health research and education for superintendents to help ensure the health of their courses – and the industry – for the future. In addition to the Plant Health Academy, the Healthy Turf, Healthy Tomorrow program also includes plant health-related webinars, demonstration courses and scholarships.
To fund Healthy Turf, Healthy Tomorrow, Bayer will invest a percentage of its StressGard™ Formulation Technology (FT) product sales each year for three years, which is expected to generate a minimum of $100,000 per year for the EIFG. This will be used to fund both the new program, and also the EIFG's research, education, advocacy and scholarship initiatives executed by GCSAA.
"Bayer is committed to supporting the industry through all available avenues," said Milan. "By investing in superintendent education, we hope to help develop plant health experts with whom we can collaborate to develop long-term solutions for their courses and the golf industry."
Bayer has been developing products with plant health attributes for nearly 20 years, starting with the origin of StressGard FT, a technology now featured in four Bayer fungicides including Tartan®, Chipco Triton® Flo, Interface®, and Chipco® Signature™. StressGard FT helps fortify natural plant defenses and promote plant growth. To learn more about StressGard FT and other Bayer solutions, please visit BackedByBayer.com.
For more information visit BackedbyBayer.com.
Bayer CropScience Twitter Page:
http://twitter.com/bayer4cropsus
Bayer CropScience Blog:
http://connect.bayercropscience.us
Bayer (reg'd), the Bayer Cross (reg'd), StressGard™, Tartan®, Chipco Triton®, Interface® and Signature™ are trademarks of BAYER.
Bayer CropScience is committed to bringing new technology and solutions for agriculture and non-agricultural uses. For questions concerning the availability and use of products, contact a local Bayer CropScience representative, or visit Bayer CropScience online at bayercropscience.us.
###
About Bayer CropScience
Bayer is a global enterprise with core competencies in the fields of health care, agriculture and high-tech materials. This year the company is celebrating 150 years of Bayer – consistent with its mission "Bayer: Science For A Better Life". Bayer CropScience, the subgroup of Bayer AG responsible for the agricultural business, has annual sales of EUR 8,383 million (2012) and is one of the world's leading innovative crop science companies in the areas of seeds, crop protection and non-agricultural pest control. The company offers an outstanding range of products including high value seeds, innovative crop protection solutions based on chemical and biological modes of action as well as an extensive service backup for modern, sustainable agriculture. In the area of non-agricultural applications, Bayer CropScience has a broad portfolio of products and services to control pests from home and garden to forestry applications. The company has a global workforce of 20,800 and is represented in more than 120 countries. This and further news is available at: press.bayercropscience.com.
About the EIFG
The EIFG is the philanthropic organization of the Golf Course Superintendents Association of America, and has as its mission to foster sustainability through research, awareness, education, programs and scholarships for the benefit of golf course management professionals, golf facilities and the game. With respect for the game and the environment, the EIFG inspires environmental, social and economic progress through golf for the benefit of communities. Collaboration between the golf industry, environmental interests and communities will lead to programs and services beneficial to all who come into contact with the game of golf. Visit the EIFG at http://www.eifg.org.
About GCSAA
GCSAA is a leading golf organization and has as its focus golf course management. Since 1926, GCSAA has been the top professional association for the men and women who manage golf courses in the United States and worldwide. From its headquarters in Lawrence, Kan., the association provides education, information and representation to nearly 18,000 members in more than 72 countries. GCSAA's mission is to serve its members, advance their profession and enhance the enjoyment, growth and vitality of the game of golf. Find GCSAA on Facebook, follow GCSAA on Twitter, and visit GCSAA at gcsaa.org.
Contact:
Bayer CropScience Media Hotline: 1-877-879-6162
USA-BCS-2013-0117
Find more information at http://www.bayercropscience.us.
Forward-Looking Statements
This release may contain forward-looking statements based on current assumptions and forecasts made by Bayer Group or subgroup management. Various known and unknown risks, uncertainties and other factors could lead to material differences between the actual future results, financial situation, development or performance of the company and the estimates given here. These factors include those discussed in Bayer's public reports which are available on the Bayer website at bayer.com. The company assumes no liability whatsoever to update these forward-looking statements or to conform them to future events or developments.
©2013 Bayer CropScience LP, 2 T.W. Alexander Drive, Research Triangle Park, NC 27709.