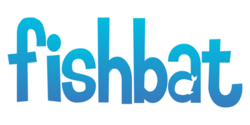 There are a lot of ways to prove your abilities to a potential employer to make yourself stand out from the other candidates.
Bohemia, NY (PRWEB) May 14, 2013
On May 14, Internet marketing company fishbat releases five tips for new graduates on how to find a job in digital marketing.
According to a recent article on Kiplinger, the number of graduates being hired is expected to increase this year. Business, engineering and computer science majors are still the highest in demand. The article says graduates with degrees in public relations, marketing, and communications also have a better chance of getting a job.
There are a variety of majors that can lead to careers in these fields. Companies are opening up jobs to a lot of new graduates and causing a lot of competition. Sometimes it can be hard to stand out, says Scott Darrohn, COO of fishbat.
Darrohn knows that there are many types of people that can excel in online marketing. "It's not necessarily what you've learned in school that matters," he says. "There are a lot of ways to prove your abilities to a potential employer to make yourself stand out from the other candidates."
1. Read! You're not done reading just because you've graduated. So you're a good writer, but don't know how to use it in marketing? Read a few books on the topic, find prominent bloggers to follow, and keep up on the news in the field. Sure, you can't list some of things on your resume, but when it comes to an interview, you'll be an expert. Technical skills are also a big plus.
2. Get certified. Google offers certifications in Adwords, Analytics and Apps for $50 each. Other services such as Mediabistro offer online classes and certifications for decent prices. They also hold events all over the country where you can learn directly from those in the industry.
3. Write. Good communication skills are key to careers in marketing and public relations. Submit your writing to websites, or better yet, start your own blog! It's an easy way to showcase your writing and prove to your future employer that you're knowledgeable about the field.
4. Intern. Everyone wants to get paid for his or her work from the start, but in this economy, that's not always a reality. This is a chance to prove the things that you've learned and make connections. If you're interning with an Internet marketing company, your coworkers will be able to introduce you to other people in the field and open up new opportunities.
5. Get social. Emailing a resume and cover letter won't always cut it in these industries. Take advantage of LinkedIn and Twitter in the job search to make more personal connections and expand your professional network. Show initiative and creativity to stand out!
fishbat, Inc. is a full service online marketing company. Through social media management, search engine optimization (SEO), web design, and public relations, fishbat strives as a marketing firm to raise awareness about your brand and strengthen your corporate image.
#####