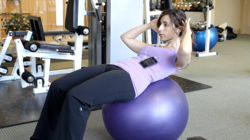 Clipless gives users the freedom to secure their phone where it makes sense
Port Hope, Ontario (PRWEB) May 13, 2013
The patent-pending 'Clipless' makes it possible to secure phones and tablets to a variety of new surfaces, which includes clothing. Clipless is compatible with evolving devices, making bulky holsters obsolete. Based out of the IdeaHub, east of Toronto, They Innovate has come out of stealth mode to showing off their pilot invention, Clipless.
Weeks ago, a new website was launched to start showing off Clipless. The new site and frequently asked question page explains how Clipless works. A small crowd in Durham, Ontario, got a sneak peak in February, as the team were finalists in Ignite Durham, a local start-up competition organized by Spark Centre and The Region of Durham.
"I see a transition period of at least half a decade, where smartphone users more heavily rely on peripherals connected to their phone, such as Google Glass and Pebble. Users will need their phone secured to their body, for many of these peripherals to work. That's where Clipless comes in. Clipless gives users the freedom to secure their phone where it makes sense to them," says co-founder, Jeffrey McLarty.
"Phone screens keep growing, and people continue to have more reasons to have their phone on them at all times. Clipless solves many problems. Problems, some people might not even realize they have," says co-founder, Danilo Malanczyj.
Clipless is priced at $35 and will be available for pre-order soon. The first 1000 pre-orders will be discounted to celebrate the product launch. To learn more and sign-up for updates go to http://www.GetClipless.com.
About They Innovate
They Innovate, founded by two engineers from the University of Waterloo, develops mobile mounting solutions for phones and tablet computers. They are headquartered in Port Hope, Canada, at the IdeaHub. The five person team is growing with the support of advisors from the Spark Centre in Whitby, Ontario. They Innovate has partnered with Cortex Design, a design firm based out of Toronto to help bring Clipless to market.
About Ignite
Ignite is an exciting start-up boot camp organized by Spark Centre and The Region of Durham, along with many community partners. From November to June 2013, we will seek out two high-potential local companies and give them our collective support. With the right money, advice, expert services, mentorship, space and other resources, we believe that we can ignite a start-up community in Durham Region.
About Spark Centre
Spark Centre is a not-for-profit that helps to start and grow innovative technology-based companies in Durham Region and Northumberland County. We are one of fourteen Regional Innovation Centres (RICs) that are part of the Ontario Network of Excellence (ONE).

For further information:
Jeffrey McLarty, Co-founder
They Innovate Inc.
1-855-514-2015
Jeff(at)TheyInnovate(dot)com