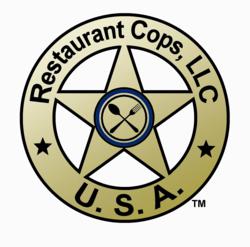 "The Mystery Shopping reports have truly been an extremely beneficial tool that has improved employee performance at all levels." Carlos, Mexican Food Concept
Canyon Lake, TX (PRWEB) May 09, 2013
Tracy Marsh of Restaurant Cops, LLC says March 3, 2013 was a big day because it marked 10 years of service in the restaurant industry. Restaurant Cops, LLC is now ready to take things to the next level by offering mystery shopping services to any establishment which serves food. Tracy says this could include movie theaters which serve meals, museums, food trucks, hospitals, hotels and more.
Starting in 2003 with just a few customers, Restaurant Cops, LLC has grown into a nationwide provider of mystery shopping services and now takes care of customers from California to Florida. Tracy also commented on the fact the company's success has come from personalized service and only taking care on clients with less than 300 locations.
It's nearly impossible to keep a competitive edge in any business if your service is less than satisfactory and when it comes to restaurants, the choices and variety of food seem to be endless. This is why mystery shopping is more important now than in any time in history. Tracy Marsh said "Restaurant customers are more demanding now than ever and if a restaurant doesn't pass their test of great service and high quality food, they simply don't go back."
Restaurant Cops, LLC has worked very hard over the past 10 years educating restaurant owners on the benefits of mystery shopping and has done a great job of squashing the stigma most owners have of the mystery shopping industry, being and industry trying to find fault when in fact mystery shopping programs are regularly used for employee bonus programs.
At a San Antonio Restaurant Association meeting last year, a special 3-person panel consisting of CEO's from three high profile Texas restaurant chains talked about the economy and the current administrations' new rules regarding health care. Afterwards, an open forum began! When asked what the panel members thought about mystery shopping, two out of three CEO's said they couldn't imagine running a restaurant without mystery shopping and added that customer feedback is the backbone for improvement. The one CEO who said "No" to mystery shopping, commented the reason he did not believe in it was the fact most questions are too generic.
(This can be fixed)
Restaurant Cops, LLC custom tailors every mystery shopping form to each restaurant.
Sincerely,
Tracy Marsh