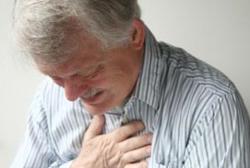 There are families who have suffered tremendously as a result of asbestos related illness and their only form of recompense looks set to disappear into the ether
Bolton, UK (PRWEB UK) 14 May 2013
Asbestos exposure is the biggest industrial killer in the UK, with the disease causing more than 4000 deaths a year (3). The fibres that cause the damage can reside in the person's lungs for up to fifty years before developing into cancer that turns aggressive and painful, drastically reducing a person's length and quality of life. Deaths from asbestos related disease are expected to peak around 2016 (1), and families and individuals are entitled to be able to make asbestos claims for compensation. However a report by The Independent expresses that there is a possibility that 'thousands of families whose close relatives have died or are suffering from asbestos related diseases, may be left with little or no recompense under a new law to be announced this week'(1).
Legislation is set to be released that forces insurers related to industries that have exposed their previous workers to asbestos, to pay victims whose employer's policies have been lost, and unable to track (1).
However according to The BBC, after protesting from insurers, the policy has been "watered down"(1) so there is a possibility that it may only help a very small fraction of asbestos victims, serving only those suffering from mesothelioma. Further on from this, the article claims that the compensation will be around 30 percent lower than normal for mesothelioma claims, according to The Independent (1).
When the bill was first put forward by the labour government in 2010, it was intended to apply to any person that was suffering with fatal asbestos related disease that could not trace an insurer. However the new scheme will only apply to people with mesothelioma, leaving others left behind, such as those wanting to make asbestosis compensation claims, despite mesothelioma only making up half the asbestos cases. If those with other diseases such as asbestosis, or other lung cancers, can't find an insurer, they won't be eligible to make a claim, according to the BBC (1).
The new government scheme has made it compulsory for all employers' liability insurers, who will be funding the pay-outs, to take part in the proposed scheme.
Typical pay-outs for mesothelioma claims are generally around £65,000, however if the victim is younger or has dependents, the sum can move up into six figures. With it usually taking 40 years from the inhalation of asbestos to turn into cancer (2), many records of employees insurance policies have disappeared, the same documents that were meant to be protecting workers, as expressed in the article by The BBC (1). It is understandable that some of these documents will have been lost, however industry critics are claiming that there has been a purposeful destruction of paperwork when the industry leaders realised that they may be facing an enormous bill for mesothelioma compensation (1).
Chairman of the Asbestos Victims Support Group, Tony Whitson, said
"For decades, insurers systematically destroyed or simply lost policies then, years later, refused compensation because the policies could not be traced, saving hundreds of millions. Forced to face their failure, they've negotiated the cheapest deal possible" (2).
It is estimated that over 300 people suffering with mesothelioma will be denied compensation because their insurance documents are untraceable, which is thought to have saved the insurance industry around £60million a year, as claimed in the report by the Independent (2).
Spokesperson for Asons Solicitors, John King, said that:
"There are families who have suffered tremendously as a result of asbestos related illness. What's worse, is that many current mesothelioma sufferers might not even survive to receive the little compensation they are due."
The philosophy that Asons solicitors operate under is that, all workers that have suffered from the effects of asbestos deserve compensation regardless of age, the strain of illness or the date of death. Segregating sufferers and only helping a small amount of people and their families doesn't promote equality between those in need. Any victims of diseases such as cancer, mesothelioma or asbestosis are urged to come forward to make a claim for compensation, allowing Asons to take the strain of the legalities and allow sufferers and their families to make the most of their remaining time together.
(1) BBC, Asbestos compensation scheme criticised by campaigners, 09/05/2013,
http://www.bbc.co.uk/news/uk-22462142
(2) The Independent, 05/05/2013, Exclusive: Victims blame insurers for 'insulting' asbestos payouts
http://www.independent.co.uk/news/uk/home-news/exclusive-victims-blame-insurers-for-insulting-asbestos-payouts-8604128.html?origin=internalSearch
(3) NHS choices, Asbestos and Lung Cancer, 20/05/2011,
http://www.nhs.uk/Livewell/Lungcancer/Pages/Asbestosandlungcancer.aspx

About Asons Solicitors:
Asons Solicitors is a Bolton-based law practice that specialises in personal injury and industrial disease claims. Founded by brothers Imran Akram and Kamran Akram, Asons Solicitors has developed to become a young and dynamic law firm that delivers practical solutions to clients in times of difficulty. Their continued focus on their staff has seen them awarded with the Investors in People "Gold Award"; which is reflected in the professional and personable approach they take in working with clients. They strive to grow and to develop, and their supportiveness and attention to detail ensures that their clients use them time and again.
For further information contact:
Email: info(at)asons(dot)co(dot)uk
Website: http://www.asons.co.uk