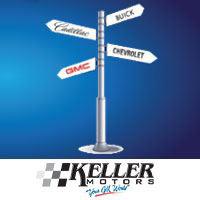 Hanford, CA (PRWEB) May 08, 2013
Keller Motors was recently a Bronze Level Sponsor of the 2nd Annual COS Puente Project Cinco De Mayo 5K Run/2K Walk that was held on Saturday, May 4, 2013. The Cinco de Mayo run/walk took place at the College of the Sequoias track located at the Visalia Campus. The Visalia campus is located at 915 S. Mooney Blvd. There was also a Health Fair in the COS Quad in conjunction with the race. Awards for the participants were handed out at the end of the race in the Quad as well.
Since 1996, the Puente Project has offered scholarships and support to the students of the College of the Sequoias. These scholarships help students that otherwise would not be able to afford college and most likely would not graduate. Students of the Puente Project have created a 10 percent increase in student retention in comparison to other similar groups. The program offers accelerated instruction in English, academic counseling, mentoring from the campus and community and leadership development. Through this program Puente students transferring to four-year universities has increased at rates one and a half times higher than COS students overall. Through events like the Cinco de Mayo run/walk, the Puente Project can raise the needed funds to provide these scholarships.
Keller Motors, while serving the automotive needs of the people of Hanford, California and the surrounding community, shows its appreciation by giving back to the community. Through sponsorships of events such as the COS Puente Project Cinco De Mayo Run/Walk, they have the chance to help build a brighter future for both the residents of the area and the community as a whole. This is also just one of many community events that Keller Motors is proud to sponsor. For more information about Keller Motors, please visit their website at http://www.kellerdeal.com.