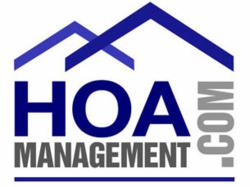 Orem, UT (PRWEB) May 09, 2013
HOA Management (.com) is proud to announce a new advertising partnership with RhinoRock Concrete Fencing. RhinoRock manufactures and installs their patented lightweight concrete fencing to customers across the nation.
RhinoRock Concrete Fencing has partnered with HOA Management (.com) to advertise their services to community associations that are seeking fencing solutions. Visitors to HOA Management (.com) can learn more about RhinoRock Concrete Fencing by viewing their profile page on the directory. Included on their profile page is a direct link for users to click through to the RhinoRock website as well as a contact phone number. HOA Management (.com) also provides a contact form for users who prefer email communications.
Based in Orem, Utah, RhinoRock Concrete Fencing provides custom fencing solutions to community associations nationwide. Their patented concrete fencing is a combination of a tough concrete shell and a foam core. This unique structural design yields a panel that is 90% lighter than a typical concrete fence panel, yet strong enough to withstand exposure to 120 mph exposure B winds, as defined by the International Building Code wind load requirement. Since 2009, RhinoRock products have been installed in Utah, Idaho, Wyoming, Colorado, California, Nevada, Oklahoma, Kansas, Texas, Washington and Canada.
HOA Management (.com) is a leading HOA property management directory that uses targeted marketing strategies to reach out to community associations and offer them free access to its online directory. Association residents and board members are able to connect with professional management companies and service providers in their local area by searching on the HOA Management (.com) directory. To learn more about HOA Management (.com), visit http://www.hoamanagement.com or email sales(at)hoamanagement(dot)com.
###