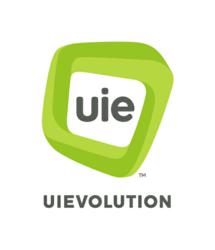 UIEvolution has been on the front lines in innovation for over a decade, helping leading companies create more connected experiences in less time.
Seattle, Wash (PRWEB) May 08, 2013
UIEvolution, Inc., the global leader in cross-platform connected device solutions, today announced it is being recognized by the telematics industry as a finalist for two awards at the Telematics Detroit 2013 Conference and Exhibition. UIEvolution was nominated for the "Best Automotive Application Award" and Chris Ruff, UIEvolution's CEO and President, is a finalist for the "Telematics Leadership Award". Finalists were selected by an independent panel of leading industry experts in the field of telematics.
Telematics Detroit is the world's largest and most influential business-focused conference and exhibition for the entire telematics ecosystem. This year's event marks the 13th annual conference, bringing together over 1800 executives and analysts to network and share knowledge with pioneers and decision-makers in the wireless automotive and mobile space.
"The Best Automotive Application Award" recognizes the new trend of cloud-based content in the vehicles, with emphasis on the everyday value brought to the end user. UIEvolution's "UIEngine" software solution is an in-vehicle connected infotainment platform, optimizing smartphone applications and formatting them in a way that is easier to use on the car navigation screen. In addition, to ensure safety, the platform is designed to restrict the driver's operation of certain applications while driving.
"The Leadership Award" recognizes Chris Ruff's role in shaping automotive applications in the telematics industry. Chris' work as an industry spokesperson has helped shape the current state of the telematics application market, and the impact will be recognizable for years to come.
"Our nomination by the distinguished panel of Telematics Update judges is a great honor and validates that UIEvolution is regarded as a leader in the telematics industry," said Chris Ruff, CEO and President of UIEvolution. "We understand the challenges in this vertical and work hard to provide solutions. Our UIEngine platform, a powerful cloud-based application framework that creates rich end-user experiences, eliminates the challenge of multiple platforms. UIEngine enables the development of custom native and HTML5 applications with less unique code and resources in less time."
"We are pleased to be recognized for these two prestigious awards from Telematics Update," said Koji Hosaka, UIEvolution's Japan President. "UIEvolution has been on the front lines in innovation for over a decade, helping leading companies create more connected experiences in less time. We are proud to have our CEO and President, as well as our company as a whole, be nominated for our dedication to driving this industry forward and promoting new initiatives."
Telematics Update Award winners will be announced at a gala dinner held on Tuesday, June 4, 2013 at the Suburban Collection Showplace in Novi, MI. The evening will be attended by the top 200 VIPs from the telematics industry.
About UIEvolution
UIEvolution is the global leader in connected screen solutions for Enterprise customers in the hospitality, automotive and media industries. Creating rich, cross-platform native experiences on all devices and screens, UIEvolution is dedicated to evolving customers' digital business to better support the fragmented landscape of screens and devices. UIE's Evolution Platform breaks through the complexity of building and managing connected mobile, tablet, TV and automotive experiences, and provides the ability to create more connected experiences in less time. With offices in the United States and Japan, UIEvolution has a proven track record with clients like Toyota, AT&T, Microsoft, Disney, Samsung, Mitsubishi, Hikari-TV and other Fortune 500 companies.
Visit online: http://www.uievolution.com Follow on Twitter: @UIEvolution