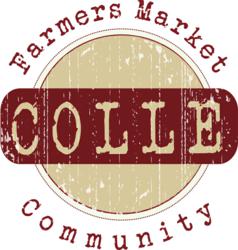 Organic farming can be extremely therapeutic, while being extremely eco-friendly. We definitely support organic farming and the push to go organic, so we applaud the Zayed Higher Agricultural Centre for making this tremendous effort.
Bohemia, NY (PRWEB) May 13, 2013
On May 13, Colle Farmers Market responds to an article published by Fresh Plaza, which discusses the increase in sales of organic food in supermarkets in the United Arab Emirates.
According to the article published by Fresh Plaza,, tons of local organic vegetables are being sold and distributed in supermarkets in the UAE each month. The article says the vegetables are grown at the Zayed Higher Agricultural Centre for Rehabilitation and Development, an organization designed to give jobs to people with special needs.
The organization uses a specific organic cultivation system, which relies on traditional aquaculture techniques with fish waste fertilizer and hydroponic vegetable tanks. The article says LuLu Hypermarkets, a supermarket chain in UAE, sold over 35 tons of these organic vegetables in hopes of increasing the popularity of local produce while decreasing its carbon footprint.
A representative from Colle Farmers Market says it supports the organization's organic farming initiative. "This organization helps people with special needs find a job that could really make a difference," the Colle rep says. "Organic farming can be extremely therapeutic, while being extremely eco-friendly. We definitely support organic farming and the push to go organic, so we applaud the Zayed Higher Agricultural Centre for making this tremendous effort."
By increasing efforts in organic farming, the article says LuLu Hypermarkets have seen a larger focus on locally sourced food. "As the amount of organic farms grow and prosper, people become more aware of the benefits and great taste of fresh local produce and demand more," the Colle rep says. "Farmers are able to grow food based on the needs of the public, which contributes to the increase in sales. We have seen this happen in many countries and we hope the United States will head in the same direction."
A representative from Colle Farmers Market says Colle Farmers Market is an E-Commerce enabled farmers market community that is passionate about sustainable consumption and responsible conservation. The Colle movement is dedicated to connecting natural product vendors, organic farmers and all people who are living an organic and natural lifestyle.
#####