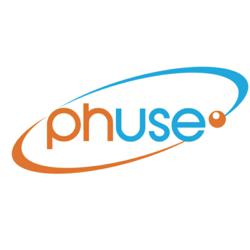 The SDRG demonstrates the power of volunteer collaboration; out of the efforts of a small but dedicated group an industry wide change can be implemented
Silver Spring, MD (PRWEB) May 16, 2013
PhUSE announces the availability of the Study Data Reviewer's Guide (SDRG) Template. The FDA is currently reviewing the implementation/utility of this document and encourages sponsors to provide feedback. The Study Data Reviewer's Guide is a proposed addition to module 5 of the eCTD which is submitted to the FDA for any drug, biologic or device application. Along with the define.xml the Study Data Reviewer's Guide documents, in a human-readable way, decisions made during the data life-cycle like SDTM mapping decisions, sponsor-defined domains, sponsor-defined controlled terminology, and sponsor extensions to CDISC controlled terminology. A standardized Data Guide will provide the regulators with needed documentation to more thoroughly understand the submitted data.
The SDRG was created out of an industry/FDA collaboration initiated through PhUSE. PhUSE supports five working groups which provide the pharmaceutical industry with a platform to collaborate with experts, regulators, and other parties to create efficiencies in drug development. PhUSE Working Groups are focused on five crucial topics: Improving Data Quality, Optimizing the Use of Data Standards, Development of Standard Scripts for Analysis and Programming, Non-Clinical Roadmap and Impacts on Implementation, and Emerging Technologies.
"The SDRG demonstrates the power of volunteer collaboration; out of the efforts of a small but dedicated group an industry-wide change can be implemented," Daniel Boisvert, Chair PhUSE Board of Directors.
The SDRG core team was led by Helena Sviglin, FDA; Douglas Warfield, FDA; Gail Stoner, J&J; Joanna Koft, Biogen Idec; Scott Bahlavooni, Genentech; and John Brega, Pharmastat.
The SDRG package can be downloaded from the PhUSE wiki: http://www.phusewiki.org/wiki/index.php?title=Study_Data_Reviewer%27s_Guide.
An Analysis Data Reviewer's Guide (ADRG) will be handled as a future project.
PhUSE, Share – Contribute – Advance, provides the industry with the premier platform for creating and sharing ideas, tools and standards around data, statistical and reporting technologies; PhUSE is a non-profit, volunteer-supported, community of professionals who are passionate about advancement of clinical information. Since its inception, PhUSE has expanded from its roots as a conference for European Statistical Programmers, to a global platform for the discussion of topics encompassing the work of Data Managers, Biostatisticians, Statistical Programmers and eClinical IT professionals.