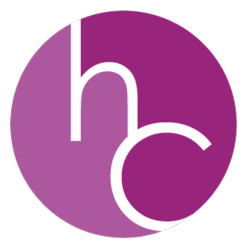 Chicago, IL (PRWEB) May 09, 2013
hyperCision Labs and hyperCision Inc., a leading implementer of SAP Talent, Learning and SuccessFactors applications, announced today that RegLearn 4.0 is available to customers as of April 30, 2013. RegLearn 4.0 builds on the success of previous versions and includes a variety of new functionality and reporting capabilities to meet hyperCision's growing base of global customers.
RegLearn 4.0 delivers a new portal role for managers as well as enhancements for managing contractor training, extending training requirements to grandfathering policies, printing training certificates, and coordinating the logistical support of training via administrative "to-do" checklists.
Details of Major Enhancements in RegLearn 4.0:

RegLearn Manager Portal Role includes a training compliance dashboard with alerts and graphical views; new capabilities to assign training requirements to staff
Skillfinder search for staff qualifications/certifications (also available via mobile app for iPad)
Additional reporting capabilities including complete training profiles of direct/indirect reports
Managing Contractor Training
External Person attribute for learner group management
Grandfathering/Exempt Policies
Granting credit for previous training experience
Granting and detailing credit for previous experience
Administrator tools
Administrator To-Do List
Manage Learner Group assignment based on qualifications
Optional automatic update of training profiles based on changes to training requirement validity rules
Employee Tools: Printing of training certificates
On-the-Job Training Portal Enhancements
As with every release, thorough test scripts for the validation of all new functionality are available to customers.
Additional information can be found at http://www.hypercision.com
About hyperCision Labs
hyperCision Labs partners with hyperCision Inc. to provide rapid, innovative solutions to support and enhance SAP's HCM offerings. hyperCision Labs brings together technical and industry experts to build solutions that meet the needs of an increasingly regulated business environment.
About hyperCision
hyperCision Inc. focuses on performing successful SAP HCM, SAP Talent Management and SuccessFactors implementations, upgrades and solution reviews. Our consulting team consists of experts with years of hands-on consulting and practical expertise.