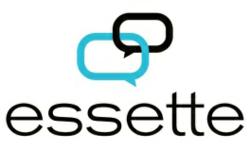 "THIPA... [is] proof of the flexibility of the Essette CM platform" -- Andy Gaudette, CEO of Essette
Longmont, CO, and Torrance, CA (PRWEB) May 09, 2013
Torrance Hospital IPA (THIPA), an affiliate of Torrance Memorial Medical Center, goes live with Essette CM today. THIPA chose Essette software to provide care management for their population of more than 45000 members, and to help them achieve their stated mission of "providing personalized, cutting-edge medical care."
Torrance Health Association, owner of THIPA, will also use Essette CM for the organization's 12,000-member ACO, called Torrance Memorial Integrated Physicians. The adoption of Essette CM in Torrance Health's ACO is an important first step in Essette's plan to support the growing ACO market.
"I'm excited about THIPA because they are proof of the flexibility of the Essette CM platform," commented Andy Gaudette, CEO/SVP Business Development at Essette. He points out that "THIPA can provide care coordination both to their commercial population and to their ACO population with a single tool, and more importantly with a single license fee. The commercial side integrates with their eligibility/claims system, while their ACO membership is manually entered and created. "
About Essette
Dedicated to a business model focused on integrating healthcare's needs with technology, creative thought, and integrity, Essette is committed to making a difference. Essette™ (pronounced eh-SET) web-based care management software offers an incredibly efficient, user-friendly, high-performance platform specializing in partner integrated solutions. Learn more about EssetteCM™ and Essette's other simple software solutions by visiting http://www.essette.com, or through community(at)essette(dot)com.
About Torrance Hospital IPA
For the past 30 years, Torrance Hospital IPA has sought to provide exceptional medical services to its South Bay members. From the executive staff, physicians and front line Member Services team, Torrance Hospital IPA strives to provide the best health care services available while taking a true personal interest in each member's needs. Members of THIPA have access to high-quality healthcare from over 350 primary care and specialist physicians. To read more about THIPA, visit http://www.thipa.org.