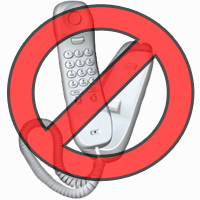 Wireless technology means less hassle, less cumbersome equipment, and better usability for our seniors.
(PRWEB) May 11, 2013
Beginning this month, many pharmacies and medical supply retailers across the county will have a new option for their customers. Automated Security Alert (ASA) is pleased to announce that it is now offering seniors Cellular Medical Alert units, thus allowing each of the company's medical alert systems to become fully wireless.
Matt Couillard, Director of Customer Relations for the Pittsburgh-based medical technology company, sees the launch of the Cellular Medical Alert Unit product across the country as the next wave in the company's growth as a medical technology provider. "Wireless technology means less hassle, less cumbersome equipment, and better usability for our seniors," Mr. Couillard said. "We live in a wireless world now, and this product brings the medical technology products we offer up to speed with the latest technology and best customer service provisions in the market."
Indeed, the cellular medical alert unit launch is the latest in a series of recent ventures undertaken by ASA, where Mr. Couillard is part of a highly trained team of employees that have been working to make Automated Security Alert a national force in the area of elder care. The company has been serving seniors across the country for years even though many of their customers are along the east coast in Pennsylvania, Ohio, New York, Washington D.C., Maryland, Virginia and West Virginia.
When asked how their company has been able to thrive over this prolonged period, ASA Director of Operations Zach Nigrelli offered a three-part answer: "Foremost, we are on the cutting edge of senior-useful medical technology. Secondly, we offer our products at the most competitive prices you can find. Finally, we have a great group of employees working around-the-clock to ensure that our users are cared for properly in their moment of need."
The products Automated Security Alert offers are well-established within the senior community. No stranger to the area of technology-based senior care products, ASA has been providing seniors with both wearable and non-wearable medical alert and fall detection devices, medication dispensers and organizers, and other products that can aid independent-living seniors in their quest to retain personal autonomy. At present, ASA is currently serving thousands of seniors across the nation, utilizing its regional base and tight-knit team of highly-trained employees offering affordable prices and the highest quality of customer service.
Mr. Couillard emphasizes the utility of the wireless cellular devices in making it easier for users to move about their household while wearing their medical alert devices. "The value of a medical alert device that is as easy-to-use as possible cannot be understated. We don't want our customers to have to worry about becoming tangled up in cords anymore, if that is one of their concerns," he said. "We want to provide every avenue of support that we can for our seniors." As a result, seniors can now utilize the Cellular Medical Alert Unit and similar products to enable them to continue living independently at home.
With the Cellular Medical Alert Device, users of ASA's medical alert systems can now call for help via a wireless emergency call button. With one press of the medical alert button, the device creates a wireless connection to the base station allowing a loved one to call for help 24 hours a day, 7 days a week. The range of these buttons, which vary based on the model of medical alert system, grant the user the ability to move about his or her place of residency with a certain peace of mind due to the knowledge that, in the event of a medical emergency, help is merely a press of a button away.
Furthermore, the monitoring services provided by ASA are available around-the-clock, 24 hours a day, 7 days a week. indeed, if you or a loved one are interested in such a detection device, the folks at Automated Security Alert are ready to help. Along with product installation of the device, ASA offers in-home training for users of their products to ensure that customers will be able to effectively deploy alerts with needed. In addition, ASA provides potential customers with a variety of contract options, offering its products and services in both one-month, trial form as well as long-term plans.
Visit AutomatedSecurityAlert.com, email customerservice(at)automatedsecurityalert(dot)com, or call 1.800.338.7114 for more information about ASA products and services. ASA's friendly staff are ready to assist you with any questions or concerns you might have about ASA products and how they might benefit you or a loved one.