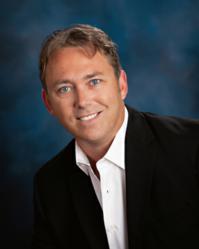 "The average house contains well over $8,000 in avoidable cost. Lean Design gets rid of that cost, giving builders a competitive advantage."
South Lyon, MI (PRWEB) May 10, 2013
On Wednesday, June 5th, Todd Hallett, President and Founder of TK Design & Associates joins International Lean Building Consultant Scott Sedam at the Pacific Coast Builder Conference in San Diego in a seminar on Lean Design. In the half day program for executive-level Building company owners, purchasing executives, and construction managers these experts in Lean Design and Lean Building practices provide the tools for more efficient construction.
Lean Design and Lean Building rid homes of unnecessary materials that do not make a house better or stronger. Lean Design eliminates the field guesswork that stems from poor or incomplete construction drawings, while Lean Building reduces repair labor and unproductive trips to the job site. With the average house containing well over $8,000 in avoidable cost, Lean Design gives practicing builders a significant competitive advantage in their market.
Many architects design for "cool." Yet few design what builders really need; "Totally Cool & Completely Cost-Effective". During the downturn, design was often compromised when cost-cutting ruled. With foreclosures, short-sales and inventory reduction campaigns all "rebidding" the housing market, the common builder tactics were understandable. With these, however, came extensive collateral damage in quality, customer satisfaction, supplier & trade relationships and profitability. More than 20 case studies of the application of Lean Process to design & construction demonstrate homes of any type and price can reflect great design, with zero damage.
In this hands-on, half -day workshop, residential Architect Todd Hallett of TK Design and industry consultant & author Scott Sedam of TrueNorth, team up to reveal the principles of Lean-Design, taking participants through multiple case-studies from around the country. Todd's unique background includes serving as VP Purchasing, COO and CEO of a 230-unit production builder while responsible for award-winning designs, giving him a deep understanding of cost that few architects acquire. Working together, Scott and Todd discovered that combining Lean Process with Lean Design leads to breakthrough results with builders of all sizes and product-types, in any market. Participants will learn the opportunities and obstacles, how to implement and leave thinking differently about how beautiful a home can be – and still remain under budget.
For more information on 2013 PCBC go to:
http://www.pcbc.com
Todd Hallett, AIA, President of TK Design & Associates, Inc. (http://www.tkhomedesign.com) has been designing award winning homes for over 20 years. He spent 15 of those years working for a $50 million production building company. Todd designed all of their homes but also worked in every other aspect of the company including purchasing, development, land acquisition, product development, and operations, and was President of the company for three years. Equipped with his vast building experience and fueled by his love for architecture he left to form an architecture firm that is second to none in working cohesively with Builders.