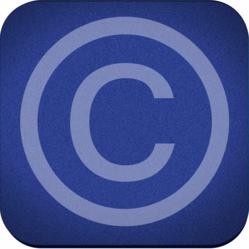 Belfast, Maine (PRWEB) May 09, 2013
A new mobile app, Watermark It, from developer Best Branding Apps, can add a logo to a photo and upload it to Facebook or Instagram in less than minute.
"In the past, adding a logo or brand image to a photo has been a complicated, technical and time consuming task," says Tim Wilson of Best Branding Apps. "Our goal is to make it easy for anyone to perform this task and quickly post the finished pictures on leading sharing sites."
Watermark It performs a number of other functions as well. It can add text to photos and includes options for changing fonts, colors and opacity. Watermark It makes it easy to mount a photo on a background or to create photo collages by mounting and arranging multiple photos on backgrounds.
Several ready-made items are included. Standard watermarks like PROOF, SAMPLE and CONFIDENTIAL as well as symbols such as the copyright circle or a CENSORED tag can be instantly added to any image. The banners are provided in English and 8 additional languages; Spanish, French, Portuguese, German, Dutch, Norwegian, Swedish and Danish.
Watermark It includes ready-made banners that say Season's Greetings, Happy Birthday and Happy Anniversary; so it is easy to turn photos into unique greetings to share with a friend or client. Upload finished images to Shutterfly and turn them into unique and special gifts.
All of these items, the text, logos and ready-made images, can be positioned, re-sized and oriented using one's fingers. When the photo is done, touching the Next button finishes the process.
The one touch upload feature will save, tweet, email or post the finished photo to Facebook, Instagram, Pinterest or Flickr in seconds.
Watermark It is a professional grade tool for photographers, social media managers, and web designers, who need to promote brands and protect content. It is also fun for consumers who want an easy way to add text to photos and make photo collages or memes.
The app is offered in both LITE and PRO versions and is available on iTunes.
More information including videos of the features is available at http://watermarkitapp.com/ including specs for brand images and a brand image preparation service.
BEST BRANDING APPS LLC builds tools that promote brands and protect content.