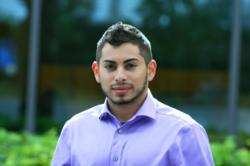 Take the continuing pressure from thousands of consumer complaints against cell phone manufacturers, add government pressure, and we could have a recipe for change.
New York, New York (PRWEB) May 08, 2013
Consumer cell phone and electronics recycler Trent Silver offers his analysis of the recent New York Times story on May 4th 2013, regarding toxic landfills that children pile into "mountains" in impoverished regions, burning them and extracting metals such as copper, gold, silver and toxic cadmium, as well as shocking new reports by the World Health Organization. Many of these places are now being condemned for "unsavory practices." Silver comments on the thousands of consumer complaints of cell phone manufacturers following a campaign by the human rights group Friends of the Earth (FOE), as well as a lack of responsible recycling regulations. Silver notes that this type of exposure leaves children, and especially pregnant women, vulnerable to serious health risks.
"Women and children spend their days smashing cell phones to retrieve small scraps of toxic metals, which stays on their hands even after they are done working. They are also 'cooking' circuit boards to remove specks of gold, inhaling smoke and toxic fumes," says Silver. The New York Times noted on May 4th, 2013 that The World Health Organization states that even small levels of exposure to mercury, lead and cadmium, which are found in old phones, can lead to developmental issues in children and irreversible neurological damage.
Silver also finds it interesting that the Responsible Electronics Recycling Act, which was sent to Congress in 2011, had bipartisan support but was never put up to a vote. The act would have made it illegal to export toxic materials and waste from the United States to regions and countries that were not members of the Organization for Economic Cooperation and Development. Silver prepares to add a Political Marketing division to his media agency, Silver Visibility, and plans to address this in future campaigns.
"Take the continuing pressure from thousands of consumer complaints against cell phone manufacturers, add government pressure, and we could have a recipe for change," Silver says. Manufacturers deliberately make phones difficult to disassemble, adding to the risk of the dismantling practices of children in far-flung, impoverished places. Silver prescribes alternative methods for designing electronics, with an end-of-life product goal in mind.
There are other alternative business models available as well, based on a new concept known as "reCommerce," the recycling of second-hand products in exchange for cash or newer models, rather than throwing them to landfills. Silver plans to propose a new reCommerce financial model to governments and manufactures alike on his consumer-facing web property PhoneDaddy.com.
"My plan is to show manufacturers and world governments that there really is a viable economic business model based around profitable recycling. Big corporations and world governments can incorporate financially sound business concepts that will put products back into the retail market, or safely wholesale them overseas, which can make a big dent in reducing the hazardous labor of women and children in impoverished places," Silver states.
PhoneDaddy.com is a Silver Visibility brand, developed and launched under the Silver Visibility PINC label, or "Personal Incubator," best known for launching CashForPurses.com, the purse exchange site that made international headlines by offering to help Lindsay Lohan with her financial troubles and offering to give all the proceeds to a charity of her choice. "Our personal incubator is a place where we dream up our own products, hatch them and nurture them into successful businesses. We have no outside investors and are fully self-funded, so with that kind of financial security we have the luxury of only launching products and campaigns that we are truly passionate about, at a pace that we are comfortable with," says Silver.
Digital marketing expert and consumer electronics recycler Trent Silver is the founder of PhoneDaddy.com and the Silver Visibility media agency. Silver is available for media appearances, interviews and speaking engagements on all aspects of consumer recycling and recommerce models.
Sources:
http://www.nytimes.com/2013/05/05/opinion/sunday/where-do-old-cellphones-go-to-die.html?_r=0