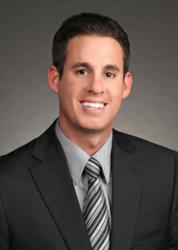 All of my clients are deserving of my very best efforts and resources.
Tustin, CA (PRWEB) May 09, 2013
An experienced and knowledgeable Wallin & Klarich defense attorney recently assisted a client in getting all charges for vandalism against him dropped by strategically opting for and persuading the prosecutor and the victim of the vandalism to resolve the case through civil compromise.
"The stakes are very high for my clients charged with a crime which carries the potential for significant jail time and a license suspension," says Matthew B. Wallin. He adds, "All of my clients are deserving of my very best efforts and resources."
According to Harbor Justice Center, Newport Beach, the client was charged under California Penal Code 594, vandalism, amounting to $400 in property damages. The client faced a potential misdemeanor conviction of vandalism that carries with it potential imprisonment for up to one year in county jail or a fine of up to $10,000, or both a fine and imprisonment. The client also faced, if convicted, a mandatory 2-year suspension of his driver's license under California Vehicle Code 13202.6.
Faced with these potential dire consequences, the client sought the representation of seasoned Wallin & Klarich Defense Attorney Matthew B. Wallin. Attorney Wallin promptly contacted the district attorney assigned to the case and discussed the possibility of resolving the case by means of a civil compromise between the client and the victim of the vandalism according to court documents. Attorney Wallin also discussed the civil compromise possibility with the victim of the vandalism, and the victim agreed to take that route.
Attorney Wallin then prepared and arranged the civil compromise and presented it to the prosecutor who approved it according to court record. As a result, the vandalism charges were immediately and entirely dismissed. The client was thus able to avoid conviction, potential imprisonment in county jail, a hefty potential fine and the mandatory suspension of his driver's license.
# # #
About Wallin & Klarich
As a premier criminal defense and family law firm based in California, Wallin and Klarich ( http://www.WKLaw.com and http://www.WKFamilyLaw.com) has been assisting clients from across the country for over thirty years. The firm believes that every person is entitled to the highest quality legal assistance when it comes to facing difficult situations and has committed all of its resources to aggressively defending its clients. The firm has established itself as one of the most successful in the nation when it comes to defending against charges of DUI, criminal matters and sex crimes, and is acknowledged for successfully handling divorce and child custody cases. By making certain that our clients' legal rights are always protected, we take the "fear" out of the legal fight.
Wallin & Klarich: A Law Corporation
17592 Irvine Blvd
Tustin, CA 92780
https://plus.google.com/105204950696003736649/about?hl=en