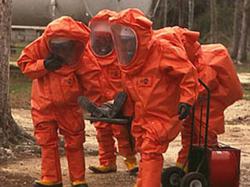 Mastery Technologies believes that training and education can help keep people and the environment safe as well as be vital to workplace safety across industries.
Novi, MI (PRWEB) May 08, 2013
Mastery Technologies is committed to workplace safety, and after the fertilizer plant explosion in West, Texas, Mastery recognizes that loved ones lost and/or injured are irreplaceable. Questions will continue to arise about what exactly took place, and though answers are hard to find, Mastery is able to provide training courses that cover the basic facts about working with the types of hazardous chemicals that may have been factors in the explosion. Mastery Technologies, a publisher of online workplace training, and Emergency Film Group, the original content producer of this course, are offering the Video On Demand training course, Anhydrous Ammonia, at no charge at FreeTrainingPower.com until May 22, 2013. Mastery Technologies believes that training and education can help keep people and the environment safe as well as be vital to workplace safety across industries.
This training course offers basic knowledge, precautions and procedures for encounters with this hazardous chemical. Most people recognize ammonia as being readily available at local supermarkets as a common household detergent and disinfectant (ammonium hydroxide). The use of this chemical can be uncomfortable because of its pungent and irritating odor; this characteristic is what it has in common with its close relative, anhydrous ammonia.
Anhydrous (meaning without water) ammonia is a hazardous gas with a distinct odor. The penetrating, suffocating odor is its main characteristic. Its greatest threat to humans is the caustic effect it has; highly harmful and irritating to eyes, respiratory tract and skin. There have been reports that Ammonium Nitrate is another potential chemical involved in the West, Texas explosion. No matter which chemical ends up being the exact cause, maintaining awareness of safety procedures for working with and for dealing with emergencies involving hazardous materials is critical.
With Mastery's mission to help build amazing organizations, another course to be highlighted with a similar topic is Inorganic Oxidizers. This course covers areas concerning the hazardous chemicals, including:

Health hazards
Uses
Storage
Response
Storage
Reactivity
Safety
Mastery Technologies understands the impact that proper training can have. Grasping basic concepts and knowledge for hazardous chemicals are imperative to the safety of workers, population and environment.
About Mastery Technologies Inc.
Mastery Technologies established the e-learning industry's first Training Content Network. Mastery partners with leading video content providers to co-produce the largest workplace e-learning library available. Mastery goes beyond connecting customers with content, by pro-actively supporting both customers and content partners. In this way Mastery fulfills its mission of helping build more successful, effective and amazing organizations.
About Emergency Film Group
Emergency Film Group is the award-winning leader in DVD-based training for hazmat & terrorism emergency response. Since 1987, Emergency Film Group has produced and distributed award-winning training films, DVDs and videos of interest to the hazardous materials, counter-terrorism, environmental, emergency management and emergency response communities in both the public and the private sector.