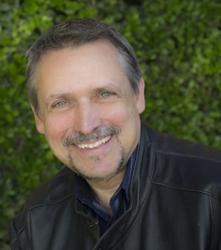 For hospitals facing falling reimbursements, growing penalties and pressures to improve care quality, CareInSync's Carebook delivers better care at lower cost
Santa Clara, California (PRWEB) May 09, 2013
CareInSync announces that the Board of Directors has tapped industry veteran Steve Curd as the Company's new President and CEO. Steve Curd is also joining CareInSync's Board of Directors.
Steve joins the CareInSync team with a distinguished reputation for building successful and innovative health care technology organizations. As Chief Information Officer of UnitedHealthcare, Steve delivered new technologies to improve the connectivity between health care providers, payers, and patients. As the Chief Operating Officer of Healtheon / WebMD, he helped lead the company's rapid growth by introducing solutions which fundamentally transformed the efficiency and transparency of health care service delivery. Most recently, Steve led the development of Global Care Quest, the Surgical Informatics division of KARL STORZ Endoscopy-America, Inc., which focuses on improving surgical team communication, patient safety, and operating room efficiency.
"I am thrilled to be joining Siva, Sathi and the CareInSync team at such a pivotal time. The innovative Carebook™ technology delivers an unprecedented real-time care team collaboration platform that streamlines the patient care transitions while reducing complications and readmissions," according to Steve Curd. "Carebook works alongside the hospital's existing electronic health records systems to manage care transitions across the entire professional team, essentially eliminating miscommunications, incorrect assumptions, and dropped handoffs through an intuitive mobile solution."
"We are excited to bring on a leader of Steve's caliber, to help take the strong foundation we have built at CareInSync to the next level of business growth." says Siva Subramanian, founder of CareInSync, Director, and Chief Operating Officer. "Steve's broad healthcare experience, his track record of building trust and teamwork across the industry, and his prior growth successes are exactly what we need," adds Anne DeGheest, Executive Chairperson of the CareInSync Board and lead investor from HealthTech Capital.
In addition, CareInSync announces a follow-on investment from the California HealthCare Foundation's Health Innovation Fund. According to Sanjay Shah, Senior Program Officer with the Foundation's Innovations for the Underserved program, "CareInSync's focus is aligned with our mission: to promote sustainable, scalable care innovations that can dramatically lower cost and substantially improve access to care. We are pleased to have the opportunity to assist in CareInSync's growth as they work to improve quality and efficiency of patient care."
CareInSync's real-time mobile care collaboration network connects care providers to coordinate safe and timely care transitions for patients from admission through discharge. The network identifies patients at risk of readmissions and dispatches evidence-based interventions from Project BOOST®, Project RED®, Care Transitions Intervention® and other hospital-proven best practices. These interventions are delivered to the appropriate provider at the right time, to enable efficient and effective management of each patient's specific challenges and readmissions risks.
CareInSync Corporation and Carebook are trademarks of CareInSync Corporation. Project BOOST®, Project RED® and CTI® are registered trademarks of Society of Hospital Medicine, Boston University Medical Center and The Care Transitions Program of the UC, Denver respectively.