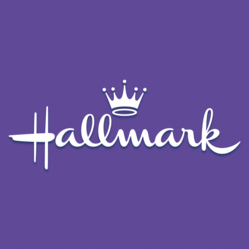 Overland Park, KS (PRWEB) May 14, 2013
With help from local Kansas City iOS experts Rade | Eccles, Hallmark announces the release of a revamped, native version of their Hallmark Gold Crown app. Hallmark chose to migrate away from a high-cost, non-native platform to a much faster, fully native iOS application. Hallmark's move to a native iOS application has substantially reduced the ongoing cost of the application and now offers its loyal user base a far superior experience within the application itself.
The native iOS Hallmark application holds a decided advantage over past versions in terms of User Experience, offering a much sleeker User Interface and a more solid infrastructure. Another advantage of the move to iOS is the in-app tech support and maintenance offered by the Rade | Eccles expert team.
The Hallmark Gold Crown app helps customers locate Hallmark retail locations and engages users with the exclusive Crown Rewards Program. Crown Rewards members can sign in to their account thru the app to manage the points and discounts they earn while buying the Hallmark cards and gifts they love. Hallmark Gold Crown users can also browse the product collection and save with in-store offers on some of the most popular products.
Rade | Eccles is an experienced mobile application development firm dedicated to using mobile technology to empower businesses. Specializing in iOS applications for the iPad, iPhone, and iPod touch, Rade | Eccles helps clients achieve measurable goals by focusing on the four key components of application development: Design, Value, Quality, and Support. The Rade | Eccles team brings expertise in software engineering, user interface design, mobile strategy, and app lifecycle management. Copyright (C) 2012 Rade | Eccles. All Rights Reserved. Apple, the Apple logo, iPhone, iPod and iPad are registered trademarks of Apple Inc. in the U.S. and/or other countries.