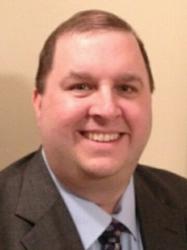 Austin, TX (PRWEB) May 14, 2013
360 Mortgage Group, LLC (360 Mortgage), a privately-owned mortgage banker, with a 100 percent focus on third party origination, announced today it named Jeff Slain as Regional Manager for the Central Region of the United States. Mr. Slain, who brings more than 20 years' experience in the mortgage lending and banking sector to his new role, will focus on expanding 360 Mortgage's footprint in Minnesota, Wisconsin, Illinois, Indiana, Ohio, Missouri, Kansas, Oklahoma, New Mexico, and Texas.
Mr. Slain will report to Al Crisanty, Vice President of National Wholesale Production, and is being charged with attracting high quality mortgage brokers, expanding market share, and delivering best-in-class service to customers.
"We are excited to add someone with Jeff's experience and character to 360 Mortgage's team of regional managers," commented Mark Greco, President and Founder of 360 Mortgage. "Jeff's extensive market and product knowledge, coupled with his strong leadership skills, will drive 360 Mortgage's expansion across the Central Region by providing mortgage brokers with superior technology, service, and products, including our new 'FreeMI' product, which has no pricing inflations or adjustments to interest rates."
Mr. Slain joins 360 Mortgage after 15 years with M&I Home Lending Solutions, a division of BMO Financial Group, where he was responsible for loan production in 12 states. In this role, Mr. Slain managed over 30 account executives. Prior to this position, Mr. Slain served four years as a Vice President and Bank Manager at Bank One, Indiana NA, where he managed the branch's operations and growth, developed loan campaigns, and handled small business loans. Mr. Slain began his career at Norwest Financial, Inc., where he held various positions including credit manager, assistant manager, and branch manager.
"Jeff has a unique track record of building and leading highly successful sales teams in the Midwest and is an exceptional addition to our regional management team. Like 360 Mortgage Group, he is committed to understanding the changing needs of our customers and providing them with an unparalleled level of support and resources to succeed today," added Mr. Crisanty.
About 360 Mortgage Group, LLC
Established in 2007, 360 Mortgage Group LLC is a privately owned mortgage banker, with a 100 percent focus on third party origination, that has successfully utilized its high-technology platform to provide better communication and customer service to business partners. An approved Fannie Mae seller/servicer and Ginnie Mae Issuer, 360 Mortgage Group is headquartered in Austin, Texas and provides services in 33 states across the country. 360 Mortgage Group is emerging as a leader in refinancing under Home Affordable Refinance Program (HARP) 2.0. For more information on 360 Mortgage Group, please visit https://www.360mtg.com.
Media Contacts:
John Lovallo, LEVICK please call 917-612-8419 or email jlovallo(at)levick(dot)com
Katherine Herring, LEVICK please call 202-973-1315 or email kherring(at)levick(dot)com