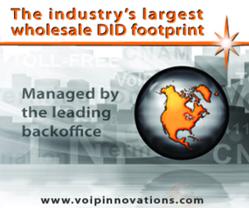 Pittsburgh, Pa (PRWEB) May 09, 2013
VoIP Innovations has released a new My E911 Groups feature to their industry leading BackOffice, Titanium III. These groups are equipped with the tools and metrics that are needed to easily manage a customer's E911 data.
Earlier this week, VoIP Innovations added to their BackOffice. They have since received an overwhelming amount of positive feedback that drove them to create the My E911 Groups. My E911 Groups function about the same as the My DID Groups and My Endpoint Groups. The differences rest in the key metrics that VoIP Innovations customers can gain from looking at the data within each group.
When a customer is looking at the My E911 Groups overview, they can see how many DIDs are associated with each group, E911 MRCs, E911 Calls, Rogue Calls, Rogue Charges and E911 Alerts. They can also see the total cost for each group. From this overview, customer have the ability to edit these groups to change the name and add notes.
Once the customer opens a specific group, they will see a breakdown of metrics for each DID within that group. They can then select a certain date range that they would like to see the data for. The data in this section includes the type of DID, E911 Fee, E911 Calls, Rogue Calls, Rogue Charges, Alerts, the date it was provisioned and the total cost for each DID. There is also a bulk action that allows the customer to remove selected DIDs from the group.
Customer experience is at the top of the list for any VoIP Innovations project. Any time they develop or update a feature or functionality, they have the customer in mind and they aim to give them the best tools to manage the data they look at on a daily basis.
VoIP Innovations is an Inc. 5000 company that specializes in providing the largest DID and termination VoIP footprints in North America. Their network includes over 500,000 DIDs in stock in over 8,500 rate centers in the US and Canada. Recently, VoIP Innovations expanded their footprint to include DIDs in over 60 countries and now offers A-Z termination. VoIP Innovations is owned by ABG Capital and is based in Pittsburgh, PA. To learn more about VoIP Innovations, visit and the VoIP Innovations Blog.