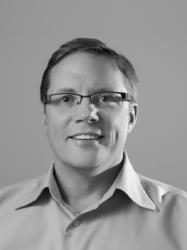 "We enable a visceral change to the status quo of healthcare computing."
Denver, CO (PRWEB) May 13, 2013
Aventura, the company that makes clinicians' work flow, announced today that John Gobron, 46, has been appointed as acting Chief Executive Officer. Mr. Gobron replaces Howard Diamond, former CEO, who is retiring after leading the company through its years of early growth.
"We would like to thank Howard for his dedication and contributions to the company over the years," commented Caleb Winder, partner at Excel Ventures and Aventura Board Member. "John is an accomplished executive with a passion for innovation and solving problems for customers. We are thrilled that he will be applying his experience and depth of knowledge to lead Aventura's next stage of growth."
Mr. Gobron currently serves as Vice President of Sales & Marketing, having joined Aventura from Symantec, where he led the company's Americas Healthcare Vertical. Prior to that, Gobron led Microsoft's Health Solutions business in England. Before that, he was the EMEA General Manager at Sentillion, a healthcare-specific identity and access management company. During his eight years at Sentillion, he held various sales and executive roles including leading the company's expansion into Europe and helping to manage its acquisition by Microsoft in 2009. Gobron also served as CEO of USTeleHealth, a leading telephone nurse triage services company, and led the company from startup to successful acquisition.
"Healthcare is inherent in John's professional DNA. He understands the pain that today's healthcare organizations are facing and works collaboratively with them to help solve their problems," said T. (Teo) Forcht Dagi, MD, DMedSc, MPH, MBA, partner at HLM Venture Partners and Aventura Board Member. "Aventura's elegant technology helps their customers to solve the difficult problems of instantly and securely accessing critical healthcare information at the right time, in the right place, for the right patient."
The driving force of healthcare IT today is the use, meaningful or otherwise, of clinical systems to help drive better outcomes. One of the torturous challenges for clinicians has always been usability of these systems. Aventura's unique capability of enabling patient- and location-aware virtualized access on any device makes these systems more responsive for doctors and nurses. Using patented technology, Aventura anticipates what applications clinicians need to access, what functionality they need to utilize, and who the patient is - all in real time, leading to improved efficiencies, better financials, and a more patient-centric healthcare delivery system.
"For decades, human beings have had to adapt themselves to the limitations of how computers work. With Aventura, computers can now adapt to how people work. We enable a visceral change to the status quo of healthcare computing," said Gobron. "Aventura is a well-capitalized company with an insanely bright team and great customers. I look forward to building upon this impressive foundation."
About Aventura:
Aventura improves the workflow of doctors and nurses by providing the information they need, when and where they need it. Aventura's context and location aware computing intelligence orchestrates technologies already in place, making them responsive to the user. Aventura provides tools that help clinicians practice more productively and effectively, allowing them to spend more time with patients. Aventura improves clinician satisfaction, increases EMR use at the point of care, and allows focus on the quality of care.
Learn more at http://www.aventurahq.com.