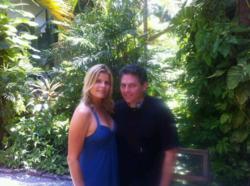 "I appreciate Ms. Hemingway publicly setting the record straight, and I hope it stands as a lesson for the public to take reports from gossip TV and tabloids with a grain of salt". - Mike Wittlin
Los Angeles, CA (PRWEB) May 09, 2013
Actress turned pitch woman, Mariel Hemingway, has publicly acknowledged that reports of sexual harassment by her ex-manager, Mike Wittlin are completely false.
After the court case was settled with Wittlin in April 2013 (Los Angeles Superior Court case no. BC482170), Hemingway released the following statement, "TMZ and various other online publications have attributed untrue statements to me indicating that Mike Wittlin, my former manager, has acted inappropriately. I have never spoken to TMZ or any other media outlet in reference to Mr. Wittlin, nor did anybody in the media try to contact me in reference to these accusations. These statements are false. I did not and would not have made those statements to any media outlet, and Mr. Wittlin and I have always had a professional working relationship."
Wittlin and Hemingway settled their dispute for an undisclosed amount of money.
Wittlin says, "I am very happy to be vindicated from this baseless lie. I appreciate Ms. Hemingway publicly setting the record straight, and I hope it stands as a lesson for the public to take reports from gossip TV and tabloids with a grain of salt."
For interviews or additional information, please contact the PR firm for Mike Wittlin, Emily Taffel, Mugsy PR; mugsypr (at) gmail (dot) com