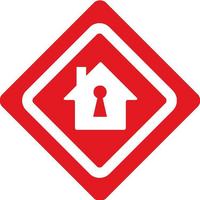 The level of talent we're attracting to Protect America is going to be an amazing asset moving forward.
Austin, Texas (PRWEB) May 08, 2013
The new hires follow a recent trend for the central Texas-based company. Over the past 12 months, Protect America has increased in size by nearly 35 percent, according to chief operations officer Scott Fleming. The most recent round of hiring was largely concentrated on customer service but new employees have been added to the sales, installation, and marketing departments as well, he added.
"It's exciting to see growth like this," said Janet Laird, Protect America's vice president of customer service. "It's an opportunity for everyone involved, not just for our company but also for our new employees. And things couldn't be better. We're seeing a lot of excitement and commitment from everyone and it's really providing the momentum we need to reach our goals."
Protect America has yet to put the brakes on its hiring. The company is still on the lookout for dedicated and qualified people to work in a variety of departments. While hiring will mostly be concentrated to areas like customer service and installation, positions in the marketing department are also needed. More specifically, the company is looking for experienced web developers that are knowledgeable in Python and Django.
"As we grow, we need a wider variety of skills and experience," Fleming said. "The level of talent we're attracting to Protect America is going to be an amazing asset moving forward."
For more information about potential employment opportunities, visit Protect America's website at http://www.ProtectAmerica.com/contact/careers/.
Call 1-800-951-5190 to speak with a Protect America home security expert about a wireless alarm system.
Visit http://www.ProtectAmerica.com/shop/home-security-systems for more information about Protect America's products and services.
About Protect America, Inc.
Protect America is an Austin, Texas-based provider of wireless home security systems that employs approximately 400 people. Since the company's founding in 1992, Protect America has secured nearly 400,000 American homes. Protect America is part of the Rockbridge Growth Equity family of companies that includes the Cleveland Cavaliers and Quicken Loans.