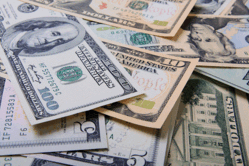 Investors want to get under the hood and learn about what makes you tick
NEW YORK, NY (PRWEB) May 14, 2013
It is becoming more difficult, complex, and expensive for funds to grow AUM, and exponentially more for funds without industry brand awareness. Marketing and fundraising are two critical aspects of operating a successful hedge fund. Both functions are distinct from one another, yet they exhibit much correlation. Proficiency in them is important to the survival of a hedge fund.
Commonly fund managers launch their business with friends and family capital. As wonderful as it is to have the support of loved ones, according to industry data, "76.4% of hedge funds 'tap out' their network of investors within one year".
Start-up fund managers are often unprepared for the level of thought and resources required to market their funds effectively. Hanging your hat on the story of returns and investment philosophy is no longer the play. Investors want to get under the hood and learn about what makes you tick, who you really are.
The key for fund managers is mapping their strengths and capabilities to the right investor. Managers must create the business environment and culture that it will be recognized by the outside world. What do you, as a fund manager, want to stand for? Do you want to be all things to all people? Or fill a very specific niche? It comes down to who you want to be and your plan to achieve that.
Growth in a fund's assets and client base has a lot to do with effective marketing. Successful funds make marketing a top priority and also understand what it takes to get positive results—a task that is harder than one might think, given the complexity of investment strategies and instruments. Here are six keys Tower Fund Services has found to be effective:
1. Tell a compelling story. Great marketers should be able to explain in simple terms what the product does. Capture attention upfront, drop the technical jargon.
2. Hone your messages. We can't emphasize how important it is to spend the time and resources needed to make complex processes easy to understand. Simple analogies or examples can go a long way.
3. Don't get mired in the past. People want to invest in future returns, not what was generated in the past. Explain how results will be achieved in the future through the fund's process and method. This is the true marketing challenge and very often missed.
4. Demonstrate trustworthiness and reliability, then deliver on those with open communication! One way to do this is to announce your short term goals to prospects, over achieve in less time, and repeat. Also, show that the investment and operational processes are strong enough and new business can be taken on without falling over.
5. Be consistent. Even the most memorable marketing presentation can fall flat if clients or prospects are hearing different messages from different people in the firm.
6. Value conversation over collateral. Everyone asks for the whole set of marketing materials (pitch books, one pagers, etc.) for their files but it's much more important to have the face-to- face dialogue. Here you can really gauge if this is the right situation for you. Does your fund make sense for the person at the other end of the table?
A true test will be diverting enough time towards marketing activities without sacrificing any investment performance. Raising capital should be a non-stop, full-time process, which requires devoting patience, time and commitment into crafting comprehensive marketing strategies.
AUM is the lifeblood of the investment management business and competition for assets is fierce. To grow AUM can be the single most difficult aspect of running a hedge fund business. Most small hedge funds are operated by former portfolio managers, traders or research analysts, who know how to manage money and trade for profit. Carefully studying and practicing the six points above with steady persistence can result in successful growth.
About Tower Fund Services
Tower Fund Services is a third-party administrator offering a full spectrum of tailored outsourced solutions for hedge funds, funds of funds, separate managed accounts, multi-manager platforms, private equity, venture capital, tax lien, and real estate funds. Its suite of services includes fund startup consulting, accounting, compliance, NAV calculations, investor reporting, and tax services to alternative investment managers in all strategies and structures.