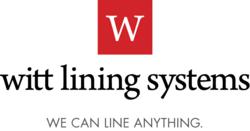 One of the best thing to do from an intellectual property perspective is to federally register qualified marks.
Claremore, OK (PRWEB) May 10, 2013
For decades Witt Lining Systems has come to be known as the industry leader in flexible PVC linings. They have always been in the forefront of bringing new material formulations into the market place. It was announced that applications have been filed to federally register their long standing trademarks including Spectra Blue™ PVC liner and Exceline™ PVC liner.
At the announcement, company president Andrew Hotchkies remarked, "We have staked out a prominent position as being known for our high quality PVC formulations. It's important that we don't allow our trademarks for these unique materials to become diluted or treated as commodities."
Given the increased importance of branding, along with the economic value of a recognized brand, trademark law is more important than ever before. Trademarks serve as a point of differentiation and competitive advantage. Consequently, trademark law is important to enable the trademark proprietor to develop goodwill for the product or service and prevent other parties from exploiting the brand.
The company has hired the services of Margaret Millikin, Director and Co-Chair of Intellectual Property and Technology at Crowe & Dunlevy. Ms. Millikin is a registered patent attorney and practices in all phases of intellectual property law.
"Virtually everyone, whether a non-profit entity, charitable organization, or university, uses trademarks in the course of their operations. One of the best things to do, from an intellectual property perspective, is to federally register qualified marks," said Millikin when asked about the trademark process.
"It's great to have the services of such a skilled attorney to help us protect the brand we have worked years to establish," said Hotchkies at the announcement.
Witt Lining Systems is located in Claremore, OK. The company manufactures flexible PVC liners used for corrosion resistance in process tanks, storage tanks, vats, sumps, pits, and containment areas. PVC brands include Spectra Blue™ PVC liner, Exceline™ PVC liner, and Koroseal® PVC along with NSF-61 PVC and Teflon® liners. For more information contact 1-800-323-3335 or visit http://www.wittliners.com.
Koroseal® is a trademark of RJF International Corporation and Teflon® is a trademark of E.I. DuPont de Nemours and company.
Crowe & Dunlevy is one of the largest law firms in Oklahoma with offices in Oklahoma City and Tulsa. The firm has been advising clients for over 110 years. The Firm is highly ranked in intellectual property, corporate/commercial, energy and natural resources, labor and employment, litigation, Native American, and real estate law. Crowe & Dunlevy currently has 80 attorneys listed in Best Lawyers, and Best Lawyers named 16 Crowe & Dunlevy attorneys Best Lawyers of the Year for 2012.
Margaret "Peggy" Millikin received a Juris Doctor degree with honors from the University of Tulsa. Prior to joining Crowe & Dunlevy she was a corporate intellectual property attorney with Owens Corning, Honeywell International, Basell and Hercules Incorporated. She can be reached in her Tulsa office at 918-592-9820.