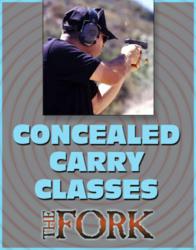 Norwood, NC (PRWEB) May 08, 2013
Kent Meyers with the Stanly County Sheriff's Department will be conducting a concealed carry class on Saturday, May 25, 2013 from 8 am until 5 pm; lunch will be included with the cost of $100.
Participants should bring a pistol and 50 rounds of ammunition for the class. If a pistol and ammo are needed, please call ahead to make arrangements.
Stay with us at The Fork Lodge on Friday night rooms will be discounted 10% for those taking the class. Call now for reservations.
For more information, or to register for class, please contact: 704.474.4052 ext 228.
We are located at 3200 Fork Road; Norwood NC 28128.