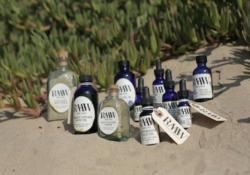 RAAW - clean and natural skincare solution — Brand experience by Seven Pictures Hollywood
(PRWEB) May 13, 2013
Hollywood video production company, Seven Pictures is making innovative advancements in corporate video production industry by offering a full solution to branding marketing with video. They have partnered with Trice Angie Christiansen, the founder of RAAW, an all natural skincare product company, to build a brand experience for an audience through video marketing. Marketing is all about the kind of experience that is created with each and every interaction. Video branding and marketing allows businesses to share the story behind their brand, company, and process. It's an effective and powerful way to create a brand experience that an audience connect with.
Jim Joseph, President of New York-based communications agency Cohn & Wolfe, states in article featured in Entrepreneur, "The more compelling the experience, the faster you will build brand loyalty. In fact, the experience you build becomes your brand in your customers' minds."
Seven Pictures' collaboration with Ms. Christiansen is expected to provide the natural skincare company with advanced tools for visual branding, sales, and promotion by way of video marketing. Their branding will be focused on a simple message, all natural and organic skincare products. Video marketing strategy that delivers a focused brand experience each and every time will encourage an audience to make that connection back to the brand. RAAW skincare will share their 'clean lifestyle' brand experience with consumers.
"We're creating an experience that will elevate brand reputation and heighten the sense of trust and reliability in the product. We'll be sharing RAAW's manufacturing process with the customer – every ingredient, every step and all the care that goes into creating RAAW products will be accessible to the customer," says Seven Pictures Producer, Anna Lee.
Building the correct brand experience is extremely important to any company. Consumers rely heavily on the image and messaging of the company to make purchase decisions. Branding is vital to a company's success and reputation. The marketing video, created by Seven Pictures will be heavily focused on connecting an audience to RAAW image and brand.
Benefits to building a brand experience with video marketing:
-Customers will remember an experience better than a product
-Build brand reputation with focused messaging
-Consistent on-line marketing, sales, promotional content
-Establish brand loyalty
"We're very happy to be working with such a great partner. They're not just a video production company but they are helping us to articulate our branding and vision to share with our customers," says RAAW Founder, Trice Angie Christiansen.
From beginning to end, the experts at Seven Pictures video production team ensure the desired message comes across with only the highest quality deliverables that exceeds expectations. From establishing the colors to the warmth, and all other components that determine your branding, we ensure that everything is instilled in each corporate video produced by Seven Pictures.
About Seven Pictures
Seven Pictures takes a meticulous and disciplined approach toward video production. With over 20 years of experience in the industry they specialize in creating cinematic quality product videos, corporate videos, training videos, and TV commercials with unparalleled craftsmanship. Seven Pictures is a pioneer who understands that a high quality video production is more than just point and shoot—it's about delivering visionary ideas and executing something spectacular.