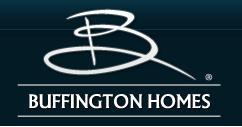 Blanco Vista offers quality-designed homes that carry a 10-year structural limited warranty.
Austin, TX (PRWEB) May 09, 2013
Buffington Homes announces their latest master-planned community at Blanco Vista in San Marcos. Not only is Blanco Vista Buffington Homes' first community in San Marcos, but it's also the only community in the area that's adjacent to Texas' scenic Blanco River.
Blanco Vista is a community of 575 acres that offers the ultimate hill country living experience, including newly constructed homes ranging from the basic 1,772-square-foot three-bedroom, two-bath Caldwell to the spacious 2,926-square-foot five-bedroom, three-bath Burleson. "We have a home just for you," says Buffington's Kyle Henson.
The Blanco Vista community features popular amenities such as Junior Olympic swimming and kid's splash pools, landscaped hiking and bicycle trails and a stocked fishing pond. Blanco Vista's two playscapes adjoin a regional soccer complex. Also adjoining the community is Five Mile Dam Park, where residents can enjoy canoeing, swimming, inner tubing, paddling and picnicking.
Buffington's newest master-planned community, Blanco Vista, offers quality-designed homes that carry a 10-year structural limited warranty. Each home features a two-car garage, professionally-landscaped yard, 6-foot privacy fence with latched gate, and covered patio.
About Buffington Homes:
Among Austin's leading local home builders, Buffington Homes encourages potential home buyers to make Buffington the first stop in their new home search. For over 40 years, the locally-owned and operated company has built thousands of homes in the central Texas area. Dedicated to quality customer care, the philosophy of Buffington Homes is to honor their commitments.
For more information about Buffington Homes, visit http://www.mybuffington.com/.