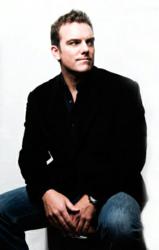 Our success is a product of our staff's commitment to the Motive mission and a lead not follow mindset
San Diego, CA (PRWEB) May 08, 2013
Motive Interactive announced today that Network Products Guide, industry's leading technology research and advisory guide, has named mobile performance marketing powerhouse Motive Interactive a gold winner of the 8th Annual 2013 Hot Companies and Best Products Awards in the Company Growth category. These industry and peer recognitions from Network Products Guide are the world's premier information technology awards honoring achievements and recognitions in every facet of the IT industry. Winners from all over the world were honored in Las Vegas on Tuesday, May 7, 2013 during the 8th annual dinner and presentations.
Motive Interactive has been a leader in performance marketing, online advertising, and Internet technologies since 2003. Founded in Lake Tahoe by two former New York advertising executives and Silicon Alley entrepreneurs, Motive experienced astonishing success from the very start. In 2007, Motive Interactive opened its San Diego location and directed its sights on the mobile and online game industries. As a recognized leader in advanced user acquisition for mobile and online games, Motive operates worldwide providing advertisers, publishers and app developers a complete global solution across all operating systems. A commitment to providing premium service and advanced technologies is a fundamental key to Motive's success. "We've been building Motive's reputation as a quality focused, technology supported, and sales driven network since we opened our doors. Our success is a product of our staff's commitment to the Motive mission and a lead not follow mindset," said Motive's CEO and Founder Brendan Smith.
An annual achievements and recognition awards program with active participation from a broad spectrum of industry voices, the coveted annual Hot Companies and Best Products recognition program encompasses the world's best in organizational performance, products and services, hot technologies, executives and management teams, successful deployments, product management and engineering, customer satisfaction, and public relations in every area of information technology.
"This esteemed industry and peer award recognition of Motive Interactive by Network Products Guide is IT industry's greatest honor," said CEO and Founder Brendan Smith, "This further validates our position as a leading technology and emerging media company poised to successfully drive the future of mobile and online advertising and overcome the saturation and lack of innovation that plagues the industry today."
About Network Products Guide Awards
As industry's leading technology research and advisory publication, Network Products Guide plays a vital role in keeping decision makers and end-users informed of the choices they can make in all areas of information technology. You will discover a wealth of information and tools in this guide including the best products and services, roadmaps, industry directions, technology advancements and independent product evaluations that facilitate in making the most pertinent technology decisions impacting business and personal goals. The guide follows conscientious research methodologies developed and enhanced by industry experts. To learn more, visit http://www.networkproductsguide.com.
About Motive Interactive
Motive Interactive is the leading performance-based online and mobile marketing network that represents brands across numerous verticals with a focus on user acquisition in the mobile and online game segments. A proven innovator, Motive develops and markets technologies, strategies and services that increase advertisers' ROI's and publishers' profits.
Founded in Lake Tahoe, Nevada in 2003, Motive maintains its technical, marketing and sales operations in San Diego, California. They remain a privately held firm whose founders and management team have been leaders in online marketing since 1996. Motive empowers advertisers and publishers with a continuous process of technology solutions, industry expertise, and a level of customer service that matches an agency of record without the price tag. "Our dedication to our clients' success defines our operating philosophy." -Brendan Smith, Motive CEO and Founder. http://www.motiveinteractive.com